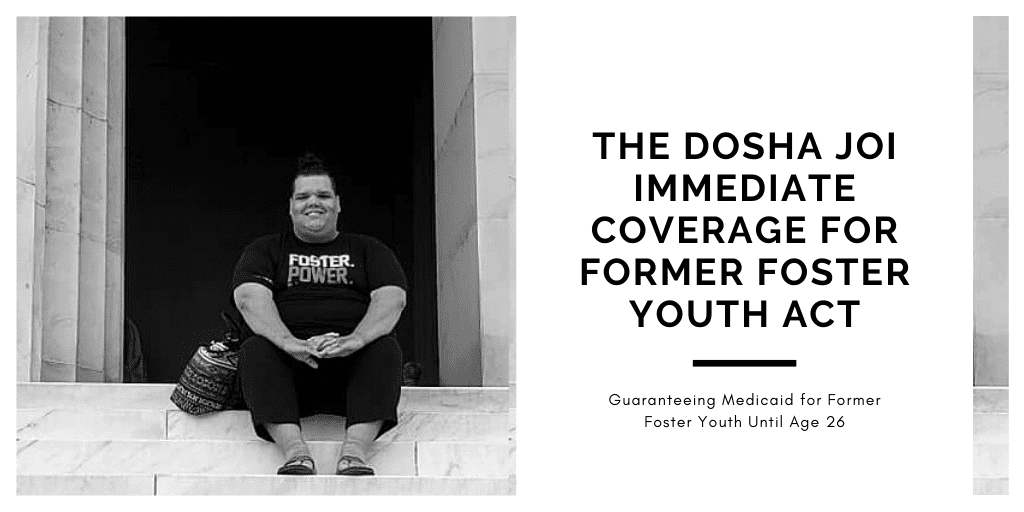 On May 22, 2020, Congressmembers Karen Bass and Gwen Moore will introduce The Dosha Joi Immediate Coverage for Former Foster Youth Act, which would ensure that former foster youth have Medicaid until the age of 26. The bill is named after Dosha "DJay" Joi, a former foster youth, NFYI member, child welfare advocate, and nursing student who passed away in Milwaukee on May 14 due to COVID-19-related complications. Please join us in getting DJay's Bill passed.
Take Action
Email or Call Your Member of Congress
We've provided suggested language and information on how to reach your representative.
Increase Awareness and Alert Your Member of Congress by Posting on Social Media
We've got suggested text you can customize and graphics you can use.
Join Us for a Virtual Webinar
Build relationships with representatives and learn advocacy skills that will help you with this and other calls to action by joining an upcoming webinar. Click here for a list.