We connect current and former foster youth around the nation to elected representatives and decision makers so that, together, we can create brighter futures for children, families, and young adults.
Our National Voices program develops platforms for foster youth voices to be lifted up and heard at both the local and federal levels. National Voices develops opportunities for constituents of care to tell their stories, share their ideas, and hone their leadership skills.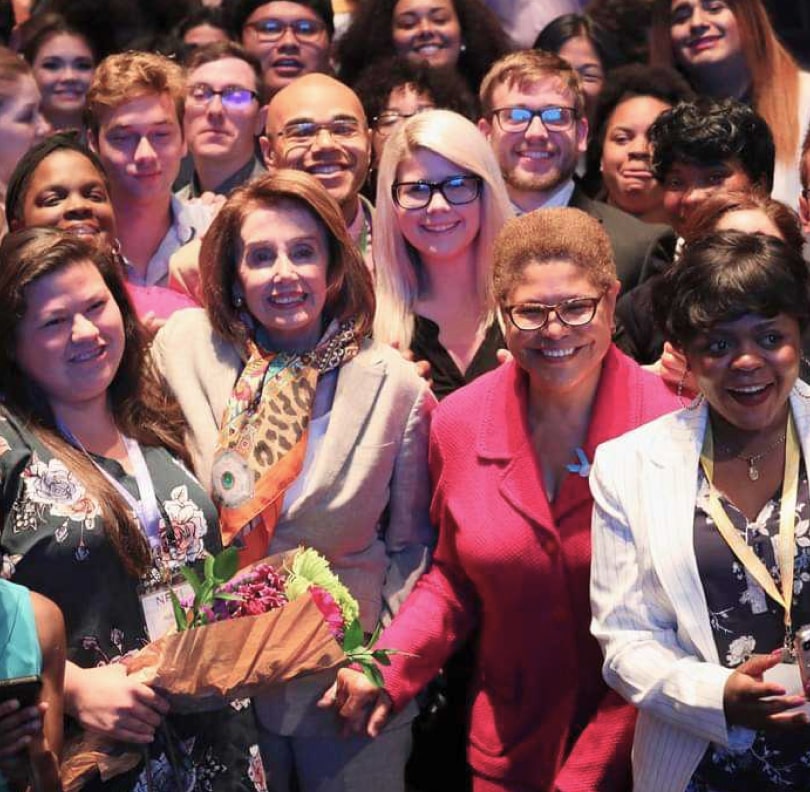 With our growing nationwide network of foster youth, alumni of foster care, and child welfare reform advocates, we aim to have community leaders in every Congressional district across the US who will partner with policymakers at all levels of government to articulate pressing issues and explore possible solutions through policy change. NFYI's programs train the next generation of young organizers who believe in their power to transform the child welfare system.
NFYI members receive training in community organizing, critical thinking, program analysis and design, policy, leadership, professional development, and communication. These trainings are vital to mobilizing foster youth and partnering with policy makers to create systemic change within the child welfare system. NFYI aims to be at the forefront of all child welfare policy reform and creation. The goal is for policy makers to harness the expertise foster youth have whenever developing new programs and policy.


Being a part of National Voices has been great! I've been able to speak to legislators, Congressmembers and Assemblymembers from all over the US.
I was able to speak on a panel hosted by the Congressional Caucus on Foster Youth where dozens of legislators listened to my experience and what I had to say. I attended town halls, skill-building webinars and was also able to participate in the Expansion Program when Congressional Shadow Day was canceled due to COVID-19. NFYI is a super great organization!

Sabrina Abong
NFYI Member, Merced, CA
Telling powerful stories to create transformational impact.
Whether virtual or in-person, NFYI Town Halls provide engaging, thoughtful, and meaningful interactions between current/former foster youth and decision makers. These events bring a group of young adults with lived experience in foster care face-to-face with the people focused on policy and laws. At each Town Hall, NFYI members get background information on legislation and tips for sharing stories and engaging decisionmakers.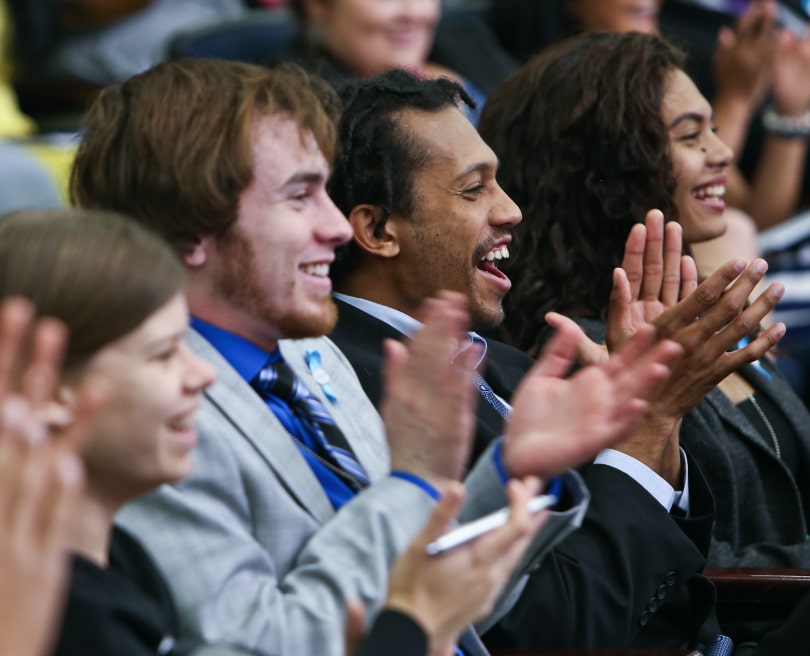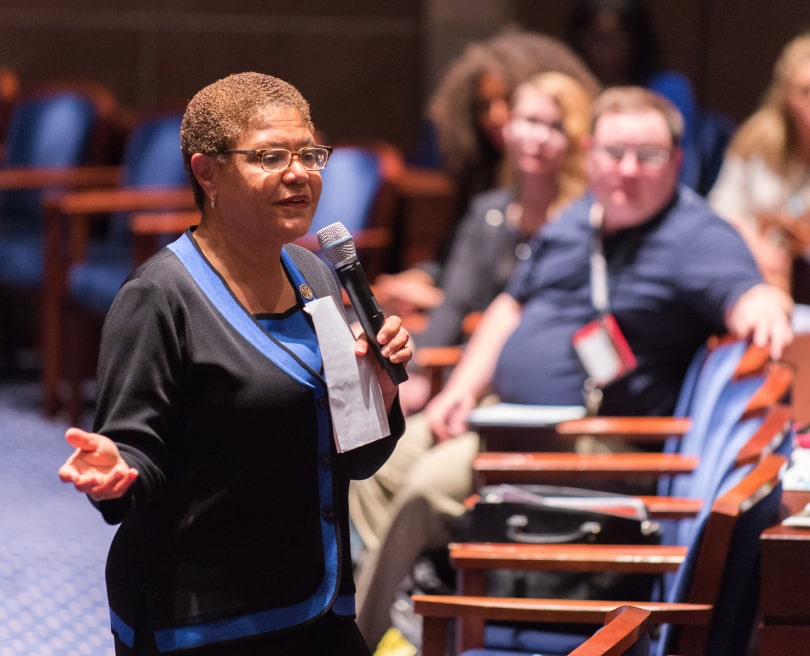 Town Hall guest speakers listen to NFYI member stories, answer questions, and share resources or their own experiences. Since virtual Town Halls were introduced in 2020 as a result of the COVID-19 pandemic, NFYI has hosted service providers, elected and appointed officials, and celebrities with lived experience to bring awareness and create change for the issues facing current and former foster youth. Recently featured guests have included House Speaker Nancy Pelosi, Senator Chuck Grassley, and foster care alumni like R&B artist Keyshia Cole and TV personality Jason Lee.
Recent topics include: COVID-19 relief packages, increasing federal funding for foster youth and extending foster care during the pandemic, knocking down barriers to postsecondary education, and healthcare. And a 2020 town hall with Congressmembers Danny K. Davis and Jackie Walorski informed their bipartisan legislation Supporting Foster Youth & Families through the Pandemic Act (H.R. 7947).
NFYI Town Halls are generally open to the public, but prioritize and center foster youth voices.
Sign up to get an invitation to our next town hall.
Shining a spotlight on the expertise and experience of current and former foster youth.
Working with the Congressional Caucus on Foster Youth, NFYI hosts robust panel discussions for Congressional staff, relevant Committee staff, and a national network of child welfare experts. These intimate conversations highlight the experiences of foster youth, kinship caregivers, and foster parents to build a deeper understanding of the barriers to success facing constituents of the child welfare system.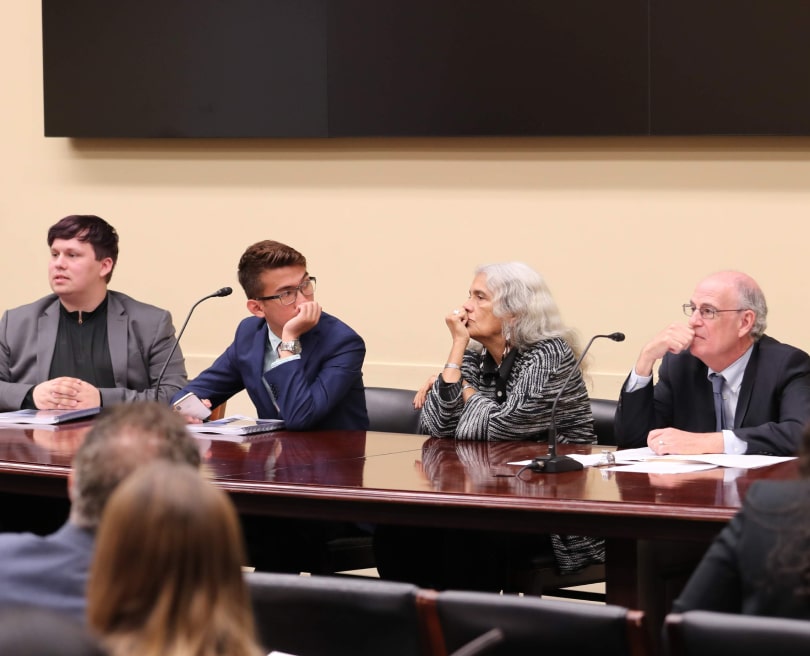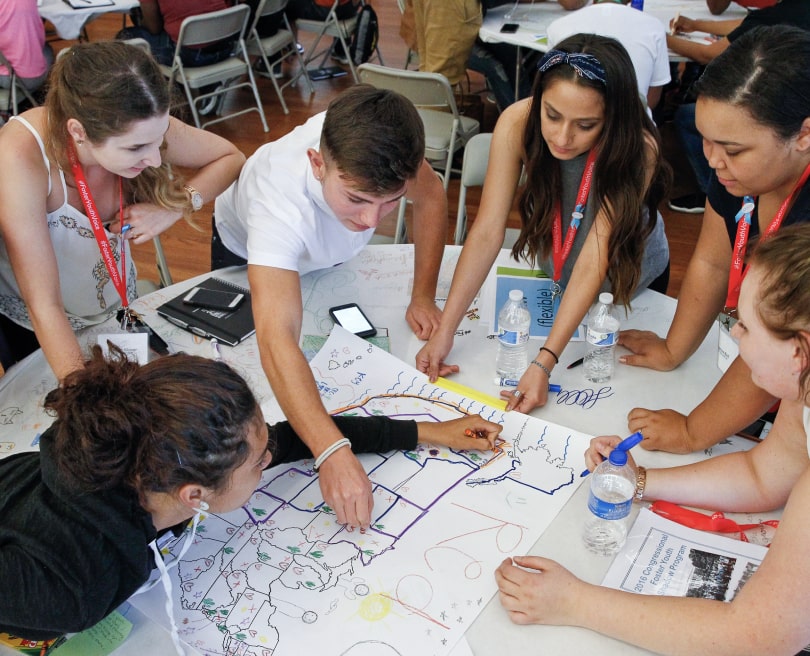 Recent briefing topics have included how foster youth access legal representation, how organizations can include foster youth voices in their work, and a presentation about the opioid crisis and its impact on the child welfare system to Dr. Phil McGraw, who helped raise awareness by discussing the issue on his television show.
Dinner meetings with members of Congress to discuss policies pertaining to child welfare.
Bringing together some of the staunchest child welfare champions elected to the House of Representatives, Congressional Dinners allow our nation's Representatives to hear directly from constituents of the child welfare system. The closed-door dinners are facilitated by NFYI and create an intimate educational setting for members of Congress to ask questions directly of people most affected by the system. The dinners are a vessel for driving beneficial change, harnessing constituent voice as the experts whose life stories inspire members of Congress to draft holistic legislation that will move the child welfare system forward.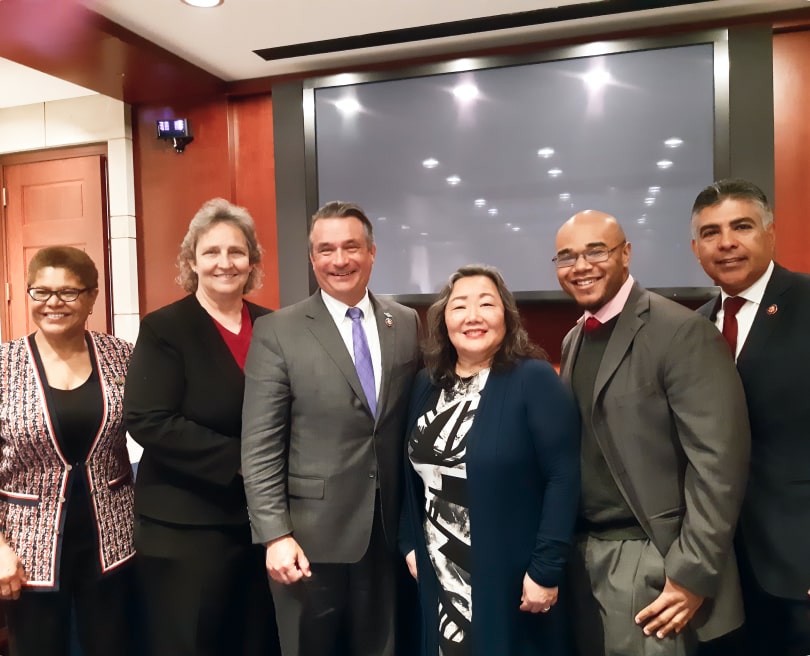 Recent topics include: COVID-19, vaccine challenges for foster youth, kinship care, rehoming adopted children, education, and mental health.
Coordinating local field visits with policymakers who learn firsthand about child welfare issues.
NFYI's Listening Sessions are held in cities across the country and center foster youth voices while focusing on the community's unique needs and challenges. Members of Congress and other local decision makers participate in site visits, town halls, and meetings with youth, community leaders, and families. The site visits elevate the voices of the community and build crucial relationships between policymakers and the individuals directly impacted by the child welfare system. Listening sessions have been held all over the country, including in Los Angeles, Detroit, Chicago, Nashville and Baltimore.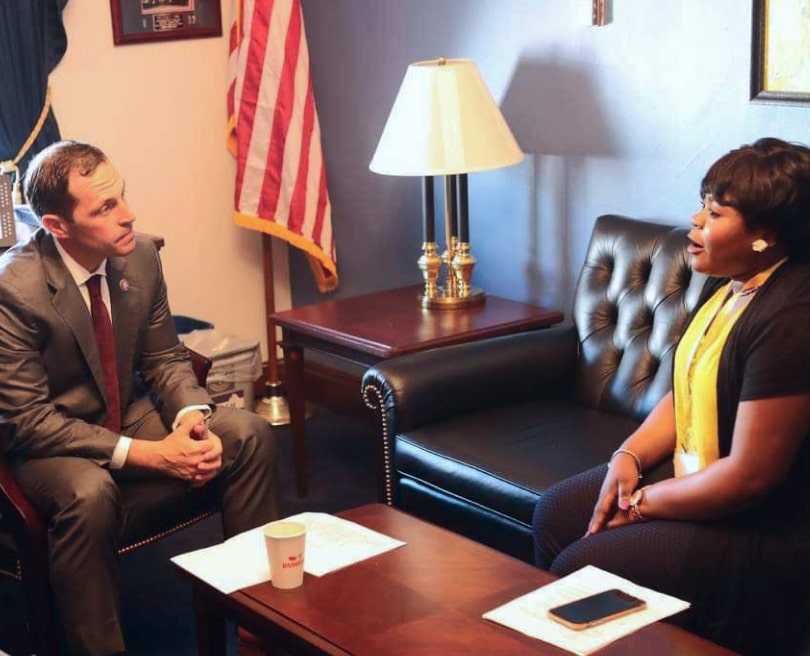 And as a direct result of a 2018 NFYI Listening Tour in Miami, Members of Congress introduced the Uninterrupted Scholars Act. Signed into law six months later, it provides school stability and increases the chances of academic success for foster youth by allowing a child's caseworker to request education records and enabling children to stay in their schools, even if they change residences.
Building a national network of united foster youth voices.
NFYI's national membership program is designed to lift up the powerful collective voices of current and former foster youth between 18 and 30 who have personal experience in the child welfare system. Using virtual platforms and digital tools, this program enables current and former foster youth to connect with each other and share ideas no matter where they are in the country. NFYI members have access to trainings, information, and support that will help make them effective advocates. Members are asked to participate in four education/advocacy activities and four community activities each year.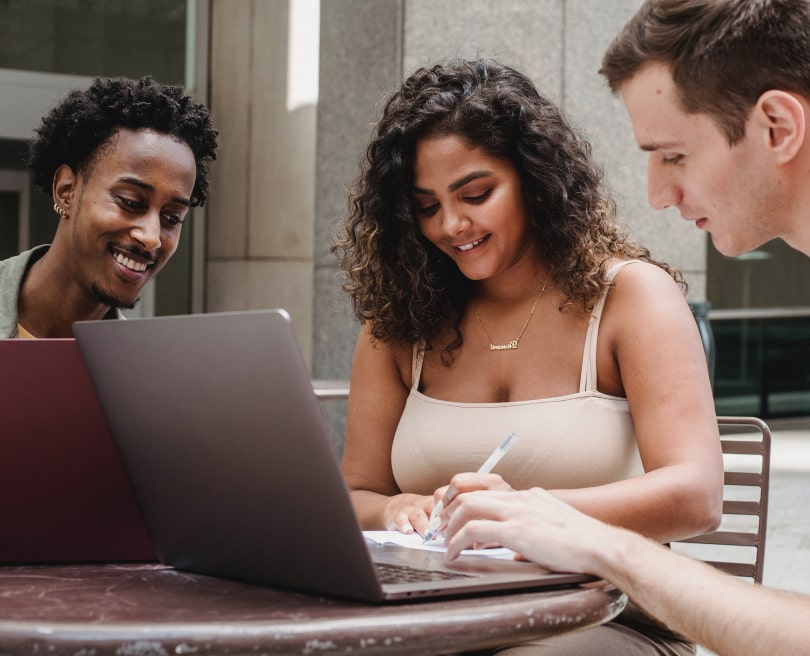 Experiences and outcomes within the child welfare system are diverse and can vary depending on geographical location, ethnicity, gender, sexuality, race, nationality, access to education, placement type, and socioeconomic status. Ensuring decision makers have access to and are hearing from constituents of child welfare is important in order for them to fully understand the impact the child welfare system has on children and families. It is critical that NFYI has the resources to mobilize, support, and train as many current and former foster youth nationally as possible. Please join us in ensuring diverse representation of foster youth voices at a federal level by supporting our National Voices program.