Developing and supporting the next generation of grassroots leaders
NFYI's paid internship programs ensure that foster youth voices are the foundation of our work and help prepare participants for future jobs. Only half of former foster youth are employed at the age of 24, resulting in higher rates of poverty and homelessness. By creating internships that support NFYI's mission and help solidify professional skills, we're developing the next generation of leaders who are better prepared for the workforce.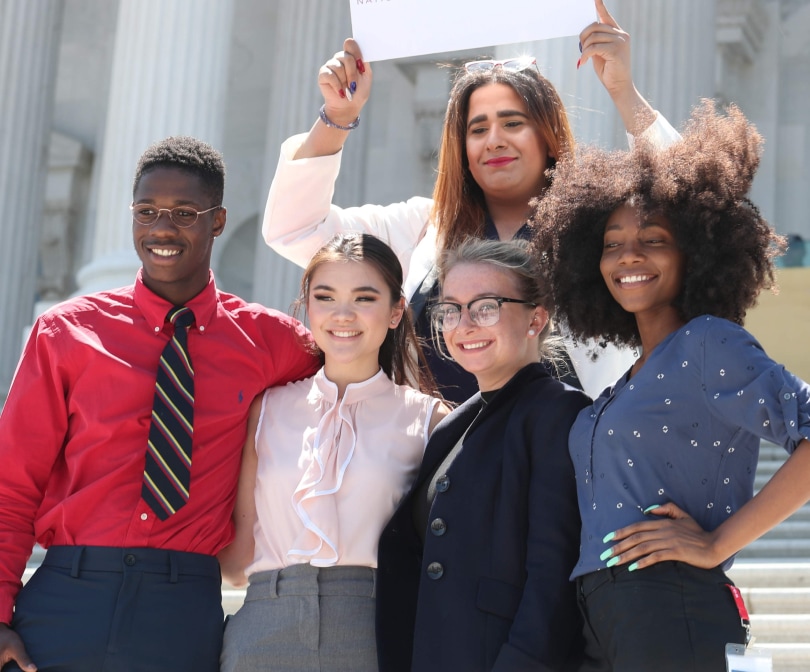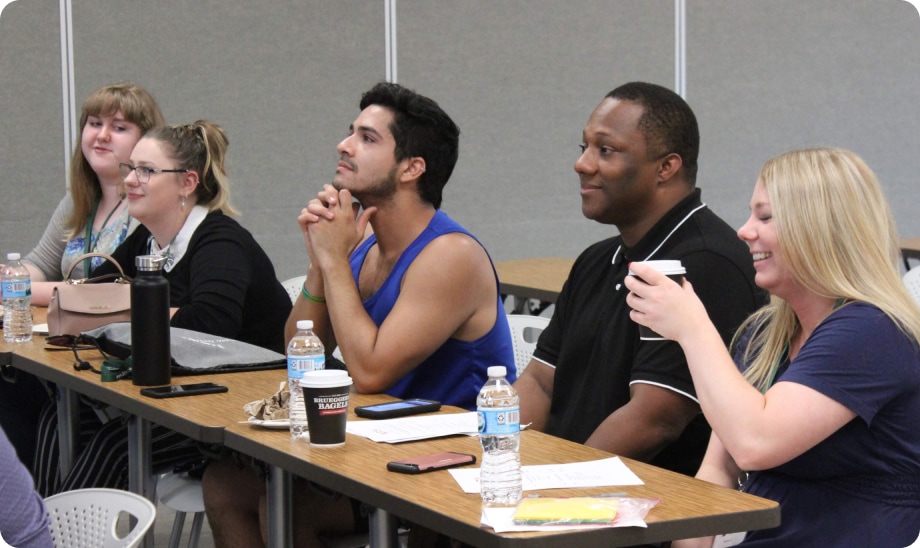 NFYI's six-month, part-time internships provide training, support, and professional development to current and former foster youth who are ready to grow their grassroots organizing skills and take on a leadership role in their communities. In addition to learning community organizing techniques, interns gain professional experience, are mentored by NFYI staff, and develop transferable skills.
Interns play an integral role in supporting each other, staff, community partners, and the people they help mobilize, building their network and gaining social capital, which has been proven to help pull people out of poverty. And by ensuring interns receive fair wages, they're able to dedicate the time and energy to make a difference.
NFYI currently hosts Organizing Interns and Policy Interns who work directly with staff and play an indispensable role in executing our mission.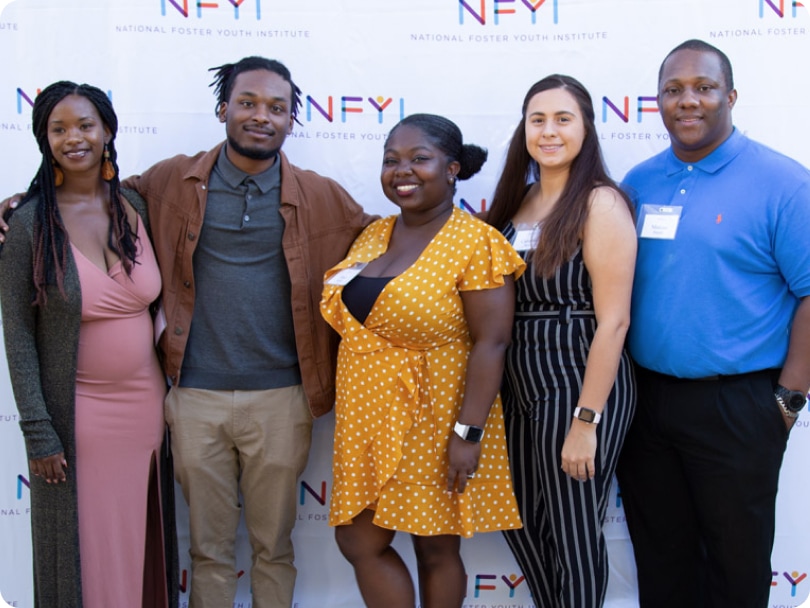 I am who I am today because of this organization and the great people in it.
Scout Hartley
Former National Organizing Intern, New Jersey


Los Angeles County has more children in foster care then any other county in the nation.
In January 2021, LA had 46,779 children ages 0 to 21 in the foster care system. Approximately 2,500 young people transition out of the county's child welfare system each year. NFYI Organizing Internships focus on uplifting foster youth voices in a region with the largest population of foster youth in the country.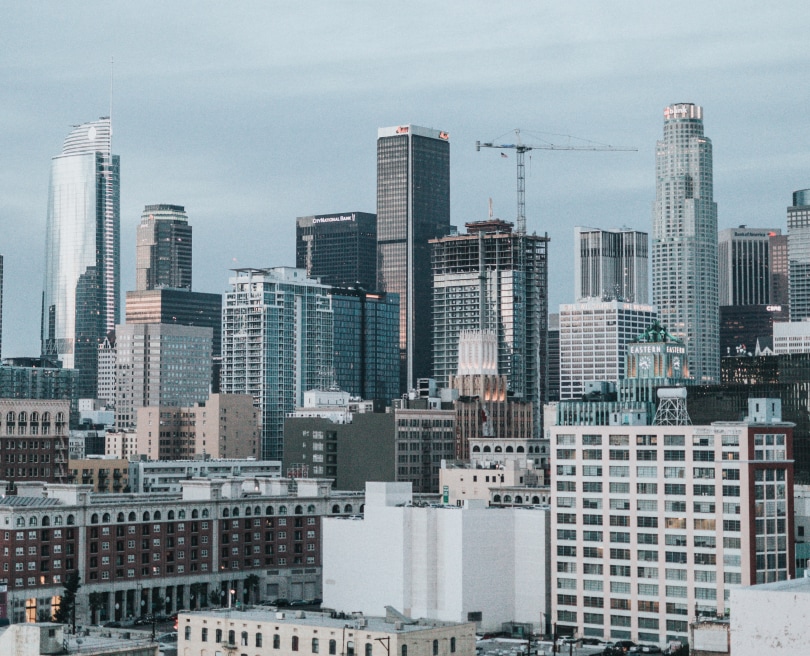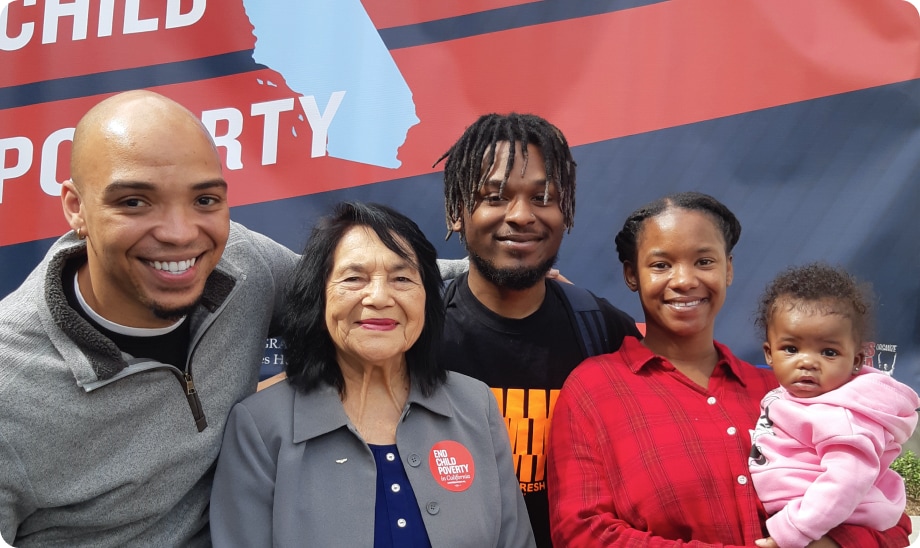 The LA Organizing Internship program hires two to five current/former foster youth for a six month paid internship in which they seek to engage and mobilize transition age youth across the county.
Interns participate in intensive training programs designed by NFYI to develop community organizing, professional development, and advocacy skills. They also create and participate in policy and civic engagement activities. Currently, the Organizing Interns are working to mobilize around the issues identified by NFYI's Los Angeles Local Chapter. These include the impact of COVID-19, vaccine education, homelessness, and higher education.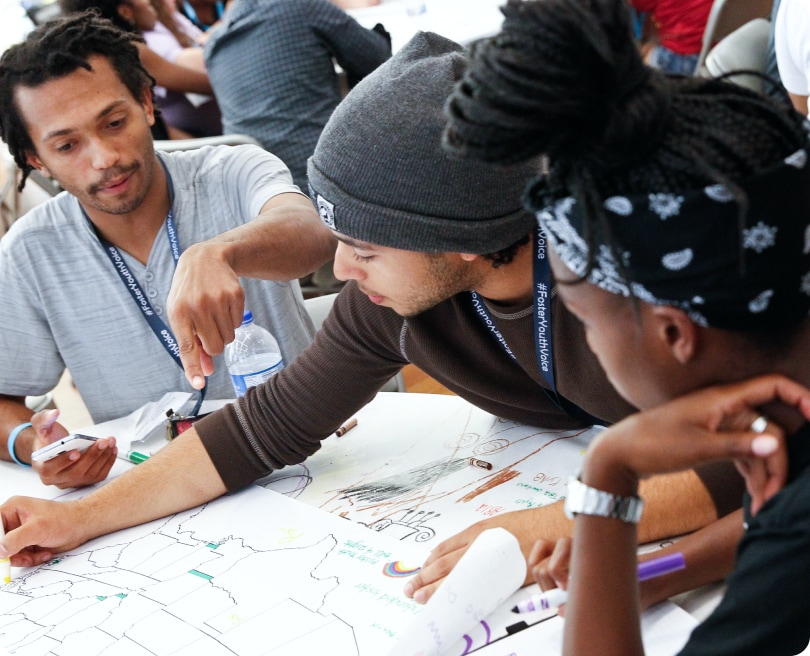 NFYI's policy interns play a critical role in guiding the strategy and work that is done at the organization.
Tasked with supporting the staff in developing meaningful ways to drive transformational change within the child welfare system, interns help plan and facilitate Congressional Town Halls and coordinate with local chapter members to develop innovative outreach campaigns at the local level. Policy interns take a deep dive in learning about how policy and legislation impacts the child welfare system on a national, state, and local level.
NFYI's current internship programs evolved from years of working with funders, local businesses, and job development professionals to create an effective model. Thanks to previous internship and job shadowing programs:

NFYI saw characters of a leader in me
and helped shape me into the woman I am today by encouraging me to step out of my comfort zone and into a place where my voice could make a difference. I found myself at the table with many of our country's leaders so that I could work towards one goal; and that is making a difference in our foster care system. Without NFYI, I would not have discovered my true purpose and potential."

Sheree Pearson
NFYI Member, Florida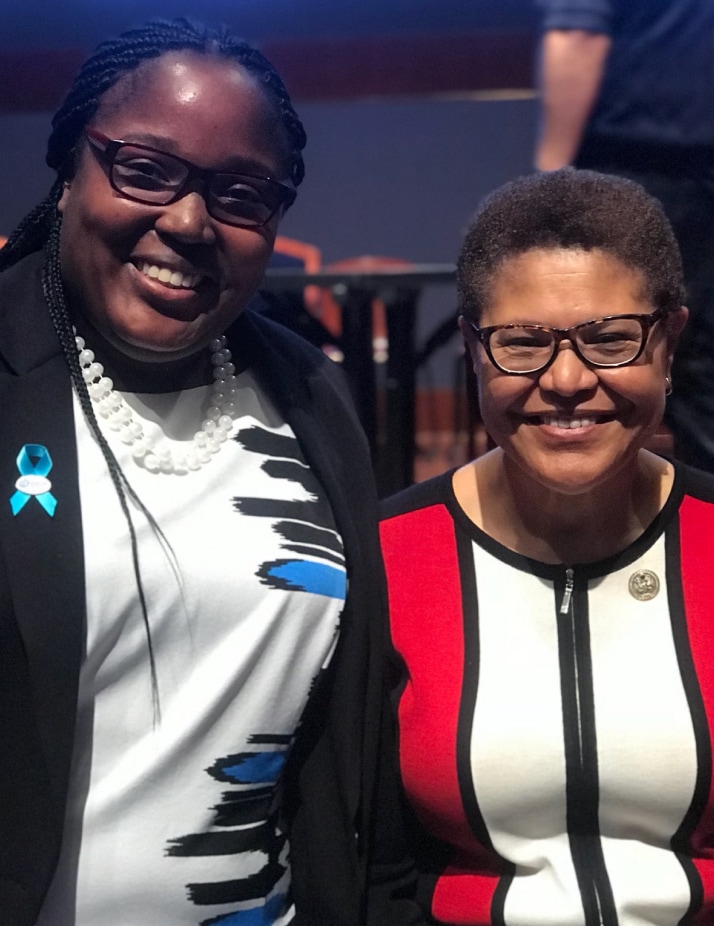 As more resources become available, NFYI will expand the Organizing and Policy Internships to other communities we serve. Your support will help us develop a new generation of grassroots organizers across the country and help prepare them for career opportunities.