The COVID-19 pandemic isn't only a threat to our nation's health...
It's having a devastating impact on many communities — especially vulnerable populations like youth and caregivers in foster care, young adults who have recently aged out of foster care, children and youth in precarious housing situations, and students. COVID-19 did more than batter our collective health and economy; it exposed and exacerbated many of the social, public, and medical disparities in our country and strained a child welfare system that already struggled to provide adequate medical care for foster youth.
Black, Indigenous, people of color, and low-income communities have been hit especially hard, experiencing higher infection rates, more difficult recoveries during infection, and were less likely to have the resources to weather the economic impact of extended shutdowns. Former foster youth are more likely to be underinsured and in jobs classified as "essential" during the pandemic. Realizing these dire circumstances and unable to organize in person, NFYI shifted its strategy for bringing decision makers together with foster youth to address these disparities.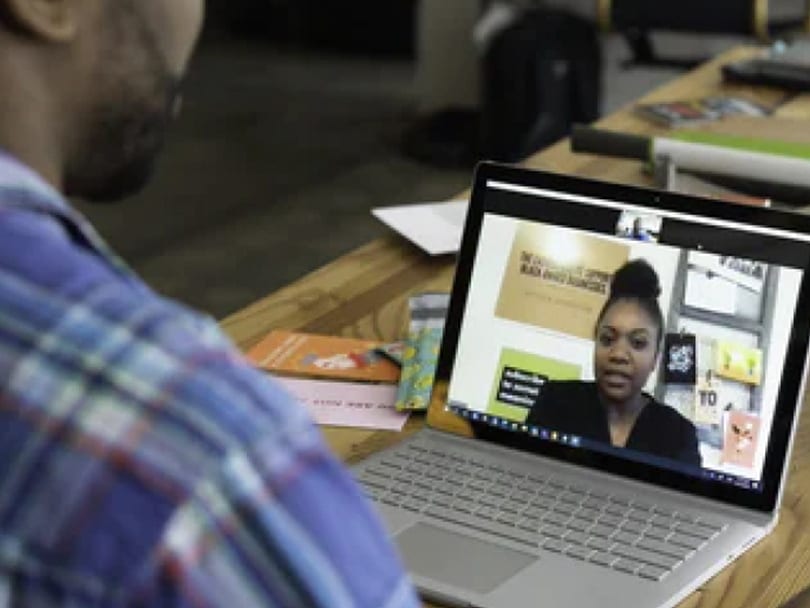 We moved our programs to virtual venues and worked collaboratively with a national network of service providers to bring awareness to the biggest problems facing constituents of the foster care system.
The result: nearly two dozen virtual town halls that brought together young adults and members of the U.S. House and Senate, resulting in emergency legislation that made it possible for more current/former foster youth to weather the pandemic. We connected our members with healthcare professionals to discuss the importance of the vaccine. And we worked directly with current and former foster youth to narrow the digital divide and combat the effects of stress and isolation that many felt. We distributed care packages that helped members access school, work, and community. By providing technical support and a few thoughtful treats, we helped strengthen a community that was battered by COVID-19.
COVID-19 has had a profound impact on our work, transforming how we achieve our goals, revolutionizing the way we organize, and giving us yet another urgent reason to address the systemic inequities that make thriving that much harder for foster youth.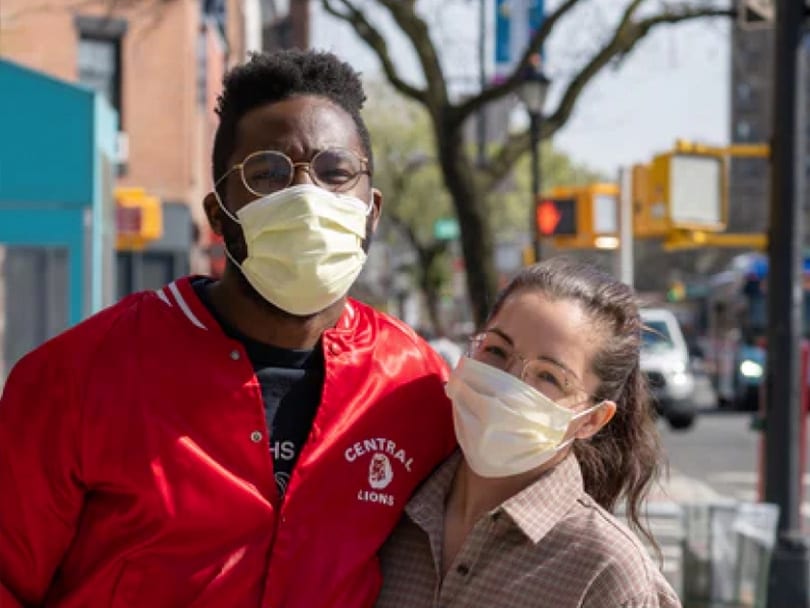 NFYI continues to work with current/former foster youth, funders, and partner organizations to respond rapidly and effectively with virtual meetings and town halls, resource guides, outreach to legislators, and action alerts that can be completed online or by phone. In the coming months and years, as our nation recovers from the pandemic, we'll continue to work with healthcare professionals and decision makers to provide vaccine education to current/former foster youth. We'll also continue to educate decision makers about the importance of social workers, group home workers, former foster youth, and foster parents having access to vaccines.
The Impact of Foster Youth Voices:

After meeting with NFYI members at a virtual town hall, Representatives Danny Davis (D-IL) and Jackie Walorski (R-IN) introduced the bipartisan Supporting Foster Youth and Families through the Pandemic Act. It was included in the $2.3 trillion spending bill that Congress passed and temporarily suspends aging out and emergency funding for foster youth.

As colleges and universities began to shut down at the beginning of the pandemic, NFYI and Members of Congress launched a press event to warn schools and the public of the impact closed dorms and dining rooms would have on vulnerable students who had nowhere to go.

NFYI joined community partners across the country to mobilize foster youth voices to participate in the #UPChafee campaign, a successful effort to increase federal funding for transition age youth programs and to extend foster care for some youth who aged out during the pandemic. NFYI members shared their experiences in this video.
COVID-19 Resources for Transition Age Youth