Putting Current and Former Foster Youth Face-to-Face with Their Representatives
Since 2012, NFYI has partnered with the Congressional Caucus on Foster Youth to host foster youth and alumni of care (ages 18-30) in Washington, D.C., where they're paired with their Congressmembers for a day. The delegates — young adults from across the country — spend a week in D.C. gaining a better understanding of the role Congress plays in child welfare policy and attending workshops and trainings to learn how they can make their voices heard on issues they care about. The trainings culminate in a day spent with members of Congress that gives delegates the opportunity to connect face-to-face with their own representatives and get a behind-the-scenes look at the legislative process.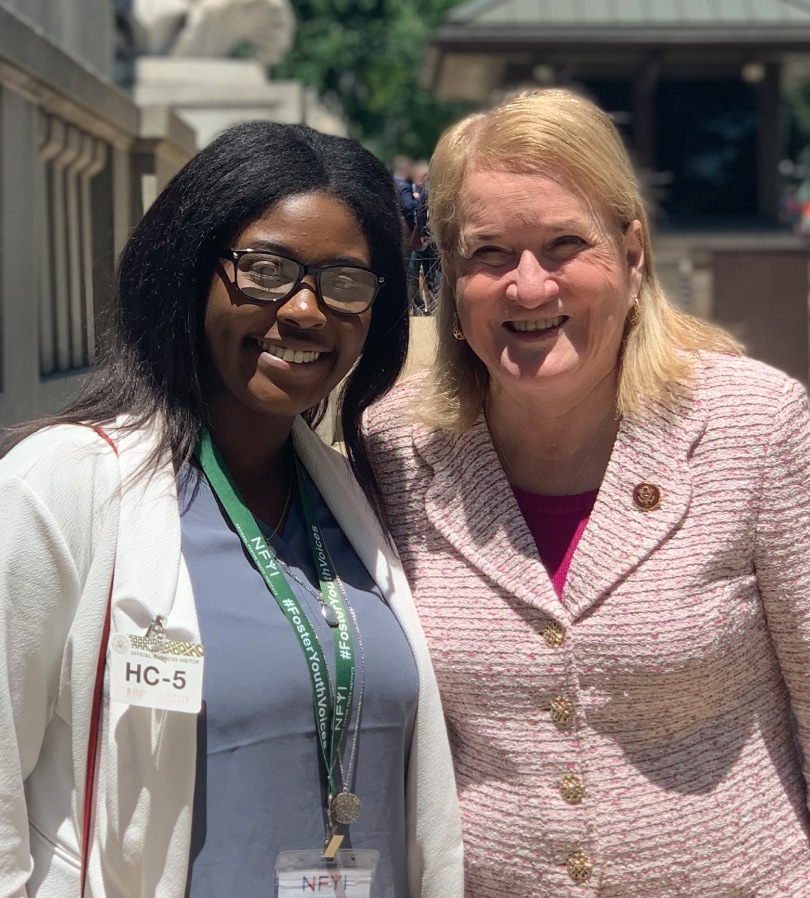 Advocating on behalf of foster youth seemed only natural to me.
I traveled to Washington, DC, to attend the 7th Annual Foster Youth Shadow Day. After learning about the legislative process and techniques to share our stories effectively, I spent a morning discussing my ideas with Congressman Jim Langevin, who is also from Rhode Island. Being able to discuss ways to improve the child welfare system with a Member of Congress was empowering and inspiring. Recently, I returned to participate in the 8th Annual Foster Youth Shadow Day, this time in a leadership capacity as a Regional Coordinator. I was honored to spend time with this year's Shadow Day delegates to prepare them for Shadow Day and to encourage them to also pay it forward.

Yolonda Washburn
Congressional Shadow Day Delegate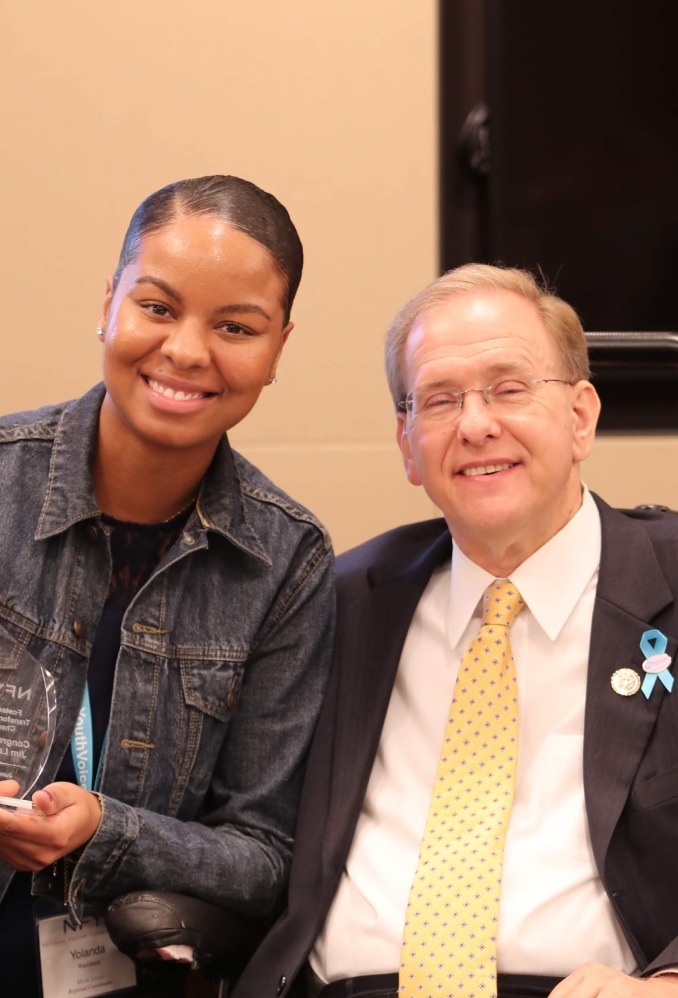 This program is open to anyone between the ages of 18 and 30 who has experience in foster care and is eager to take on an active role in transforming the child welfare system. Apply for Shadow Day 2022 here.
To be notified when we're accepting applications for the next Shadow Day program, please sign up for our emails.
In addition to shadowing a member of Congress, activities include skills-building trainings, a town hall meeting with Congressional leadership, networking, hearing from inspiring speakers, community-building opportunities, outings around D.C., an awards gala, and more. This week is a lot of hard work and a lot of fun! All lodging, travel, and food expenses are covered.
Members of Congress find hosting a young adult during Shadow Day to be an eye-opening, rewarding experience. In addition to spending time meeting with their Congressmember, many delegates join meetings and briefings, get tours of the House floor or offices, and meet with legislative aides. The shadow experience ends with a lunch in the Rayburn Building, where members and staff join all of the delegates and special surprise guests for a celebratory end to the program. If your office would like to host a delegate at the next Shadow Day, please reach out to contact@nfyi.org.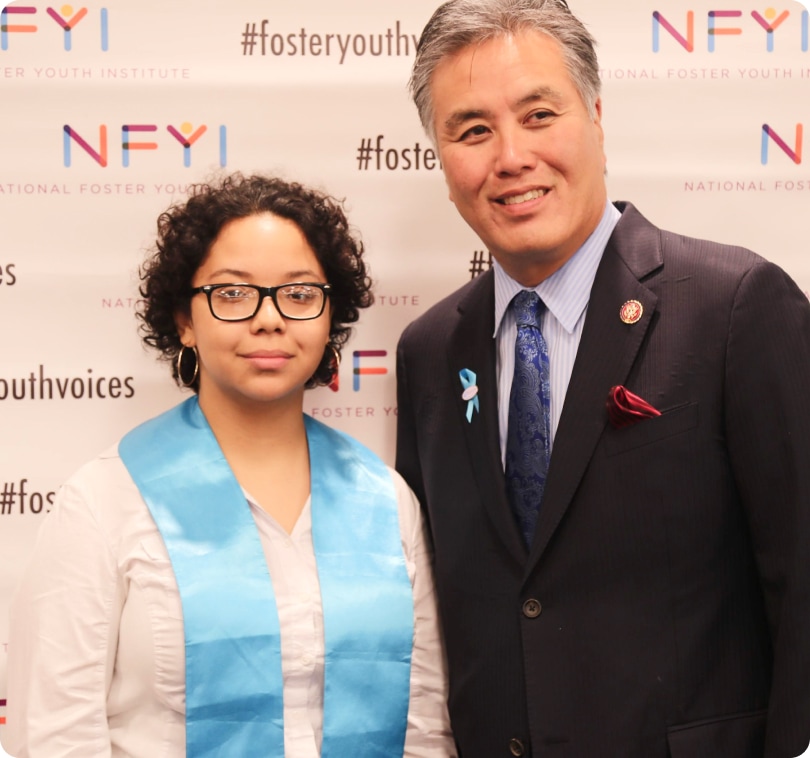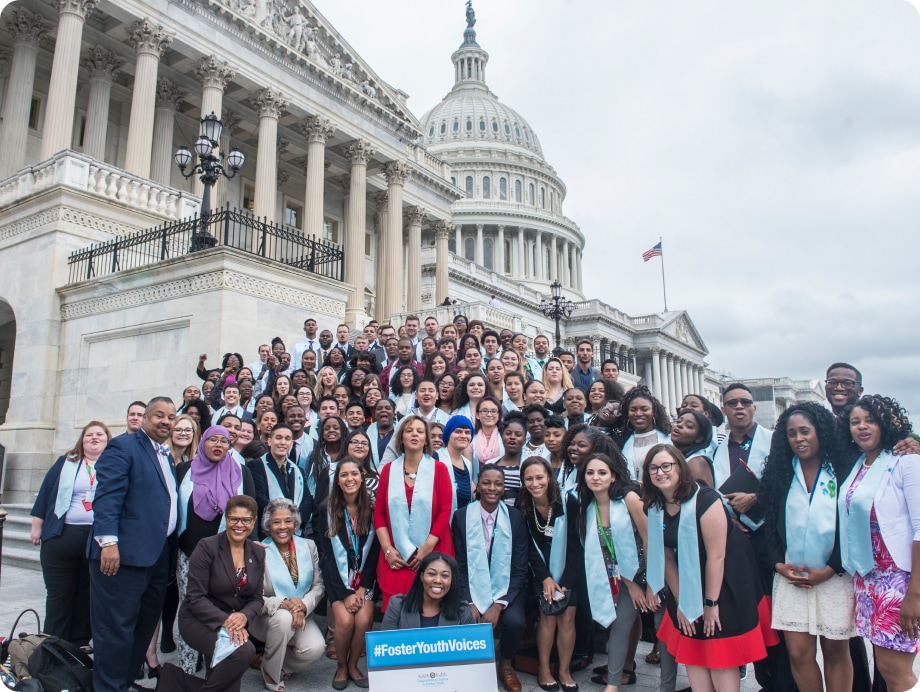 It's important to NFYI that cost not be a barrier to entry for participation in this program. That's why we cover all expenses for every delegate, no matter where they're from. Sponsors make it possible for NFYI to bring 50-100 delegates from across the nation together for a powerful, life-changing experience.
If you'd like to sponsor a delegate's participation or donate care package items, professional clothing, drinks, snacks, or other items, please email Rahniesha.Lewis@NFYI.org
Outcomes from previous Shadow Day Programs include:


Shadow Day has proven to be a truly enriching experience.
Shadow Day participants are outstanding examples of inner strength, and it is our strong belief that everyone's worldview would be improved by spending time with foster youth. These individuals exemplify the American values of perseverance and resilience. For members of Congress, having these courageous foster youth joining us as our 'shadows' gives us a better perspective and serves as a reminder of the many issues they face.
Reps. Paul Mitchell & Jim Langevin