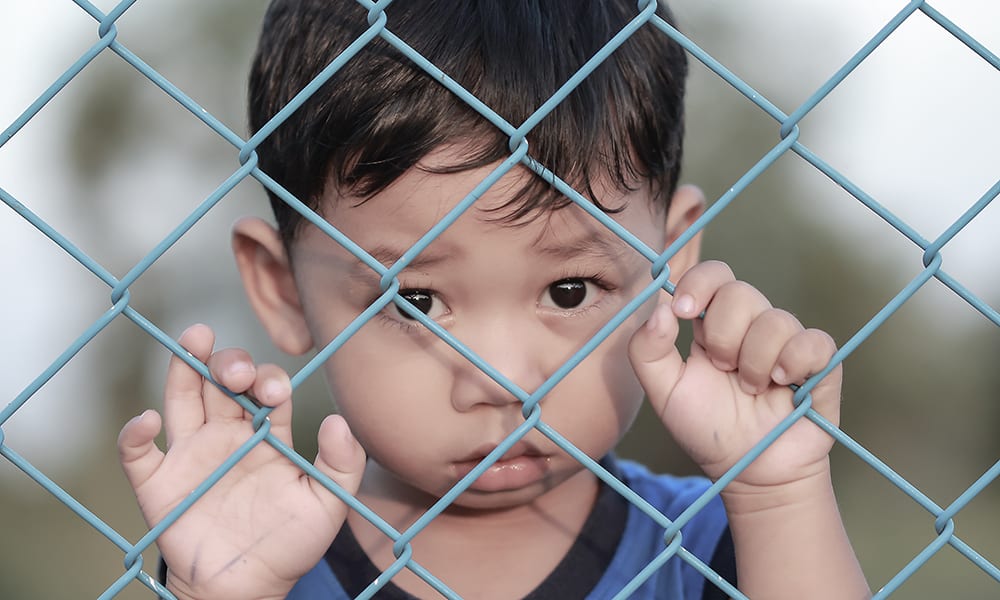 The struggle to reunite a Congolese woman swept up in an immigration crackdown with her little girl — and to reunite countless families like them — continues, child welfare advocates say.
"Ms. L," as she is identified in court records, was arrested and locked up in San Diego, while her 7-year-old daughter — identified in court papers as "S.S." — was sent to an immigration holding center in Chicago. The ACLU headed a lawsuit that led to Ms. L's release on March 6 but the little girl remains in detention, said Sandy Santana, executive director of Children's Rights, one of 15 groups that filed an amicus brief in the suit.
Last week, the ACLU filed an expanded suit against the Trump administration, claiming its policy of separating asylum seekers from their children is unlawful.
"The separation of children from their parents is universally regarded as one of the most unconscionable and harmful acts that any society or government can commit," said Luis H. Zayas, the dean of social work at the University of Texas, who also joined the ACLU's Ms. L case. "For children to be separated to punish parents who were simply seeking safety for their children and themselves is to add a layer of trauma. This is done under the guise of immigration enforcement."
Ms. L's and S.S.'s case may be extreme, but Santana, Zayas and others are worried they are becoming a new normal under President Donald Trump. More than that, Santana said he is worried about the U.S.-born children of undocumented immigrants — at least 6 million, according to the American Immigration Council — who are at risk of being thrust into the care of an already overburdened foster care system.
Source: Trump's Immigration Policy Pushing Children Into Foster Care | Juvenile Justice Information Exchange