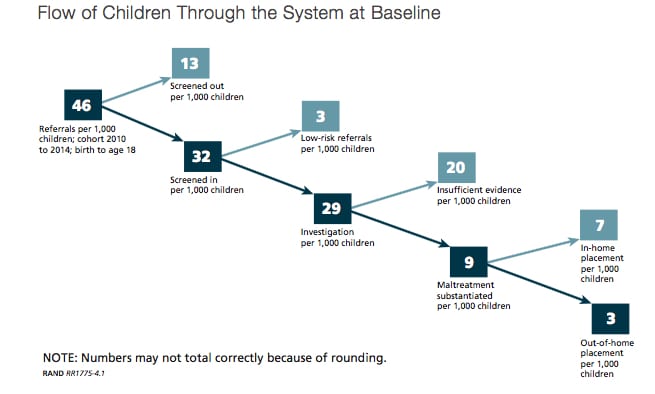 RAND Corporation issued a report describing how federal child welfare policy could be changed to improve outcomes for children and youth while saving $12.3 billion. To reach its conclusions, the Santa Monica, Calif.-based nonprofit research firm developed a model that points to the value of increased spending on child maltreatment prevention while also expanding and improving supports for kin caregivers, relatives who care for foster youth.
"Our study suggests that one need not choose between prevention and treatment," the report reads. "This is not an either-or issue."
The report, entitled "Improving Children's Lives: Balancing Prevention and Treatment in the Child Welfare System," was presented to lawmakers and congressional staff on Capitol Hill on Tuesday.
Read more: The RAND Approach to Child Welfare: Cutting Cost, Improving Outcomes – Chronicle of Social Change