Can you believe that 2016 is already here?
For NFYI, 2015 was a monumental year full of tremendous growth and success. With your help, we took significant steps towards improving the lives of foster families, building grassroots power, and strengthening relationships with policymakers. To continue to support NFYI's work to transform foster care, donate here.
There is much more to come in 2016, but before we get ahead of ourselves, let's look back at some of our big accomplishments this past year:
Congressional Shadow Day
In May, 65 former foster youth participated in NFYI's Fourth Annual Congressional Shadow Day in Washington DC. Each participant had the once-in-a-lifetime experience of following a Member of Congress on Capitol Hill. These young adults witnessed how the legislative process works firsthand, received valuable leadership skills, and shared their experience growing up in the child welfare system with the US Representative who hosted them.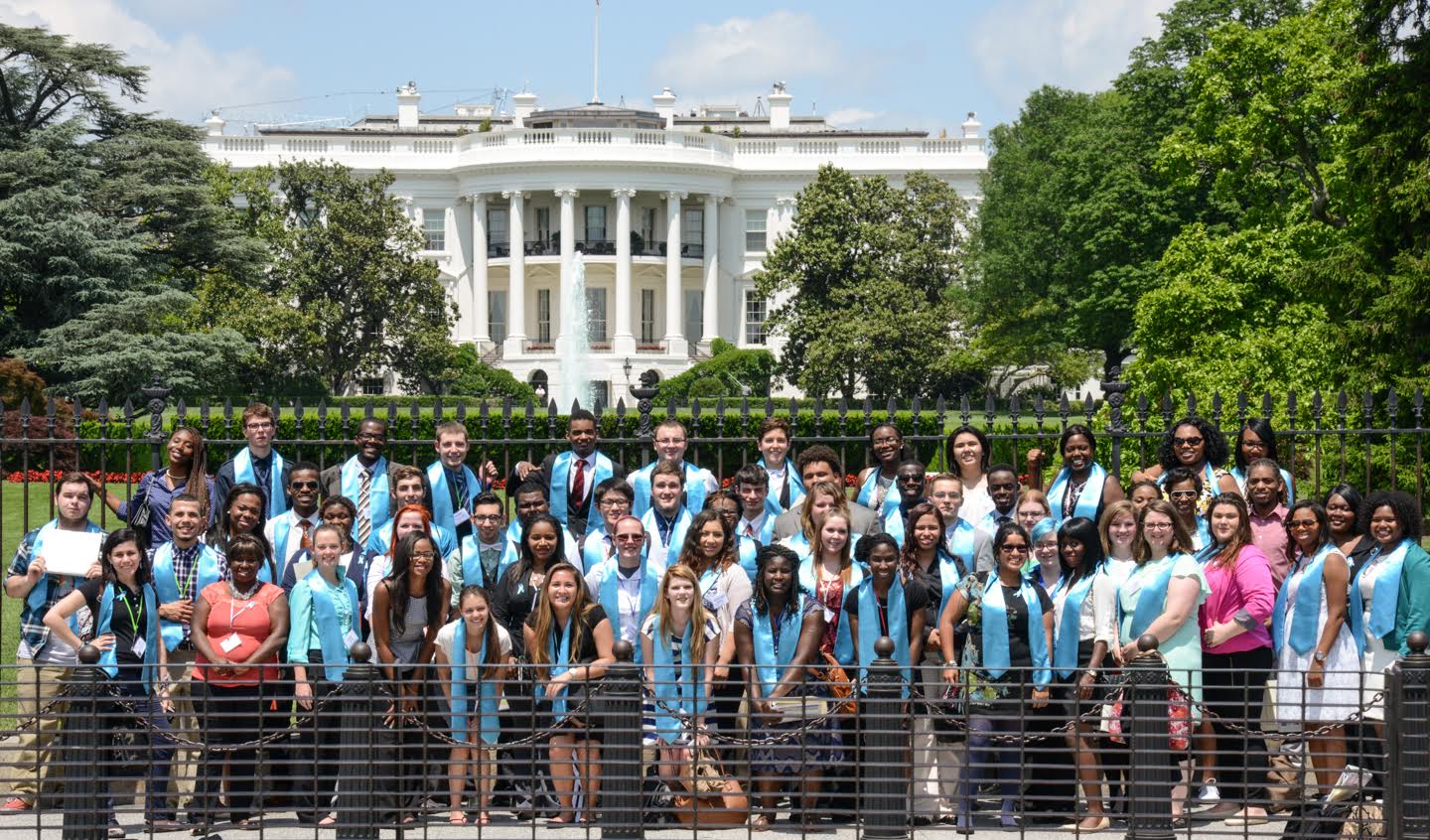 Job Shadow & Internship Program
This year, NFYI continued and expanded upon our thriving Job Shadow and Internship Program for former foster youth in the Los Angeles area. In total, we had 109 young people take part in this innovative career training and mentorship opportunity that provides participants with job readiness skills and hands-on work experience in a field of their interest.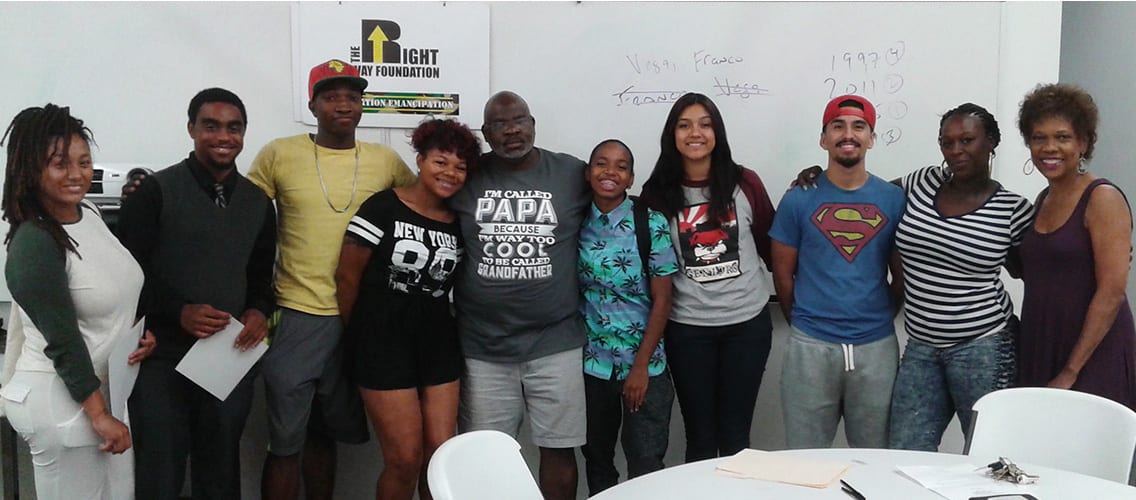 Nationwide Congressional Listening Tour
NFYI hit the road in 2015 teaming up with the Congressional Caucus on Foster Youth to hold moving and informative Listening Tours across the country. Our Listening Tours give Members of Congress and local decision makers an opportunity to hear personal stories and policy recommendations from foster youth, caregivers, and community experts on ways to improve the Child Welfare System.
In Chicago, we were joined by Congressmembers Danny Davis, Robin Kelly, and Karen Bass to learn strategies for assisting foster families in crisis.
At our Los Angeles event, Congressmembers Karen Bass, Janice Hahn, Norma Torres, and Ted Lieu heard about specific programs designed to prevent the victimization of foster youth by child sex traffickers.
And in Baltimore, Congressmembers Elijah Cummings and Karen Bass heard how local, state, and federal resources can be used to support foster families and provide a better and brighter future for foster children.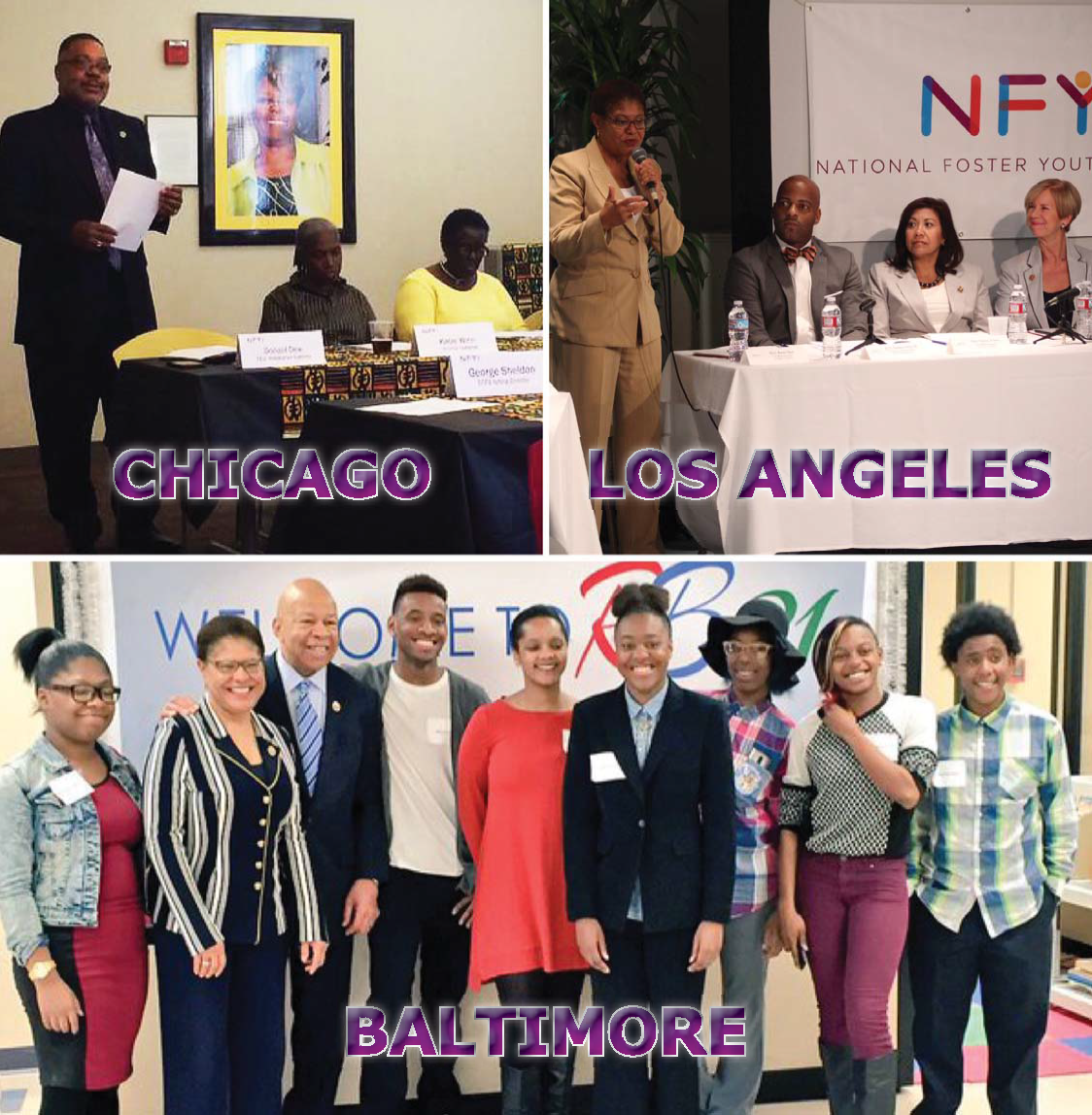 Congressional Roundtable Dinners
In February, ten Members of the Congressional Caucus on Foster Youth attended an NFYI dinner and discussion about the sex trafficking of foster youth. Over dinner, we looked at policy options to prevent harm, ensure safety, and nurture health and well being. This event helped raise awareness about child trafficking, and in May, Congress passed and President Obama signed the Justice for Victims of Trafficking Act into law.
In June, our NFYI Congressional Dinner focused on ways to encourage the permanent placement of foster youth and prevent disruption in the adoption process. Seven Members of Congress participated in a policy roundtable, film screening, and panel discussion that featured advocates and youth with experience in "re-homing" and adoption disruption. World-renowned journalist Dan Rather moderated the evening's activities.
In October, we hosted another hugely successful Congressional Roundtable Dinner titled "Safe Children, Strong Families: How Early Intervention Can Improve Family Outcomes." We were thrilled and honored to have 23 Members of Congress attend the event and join us for a conversation about the need for preventative services to enhance results for foster families.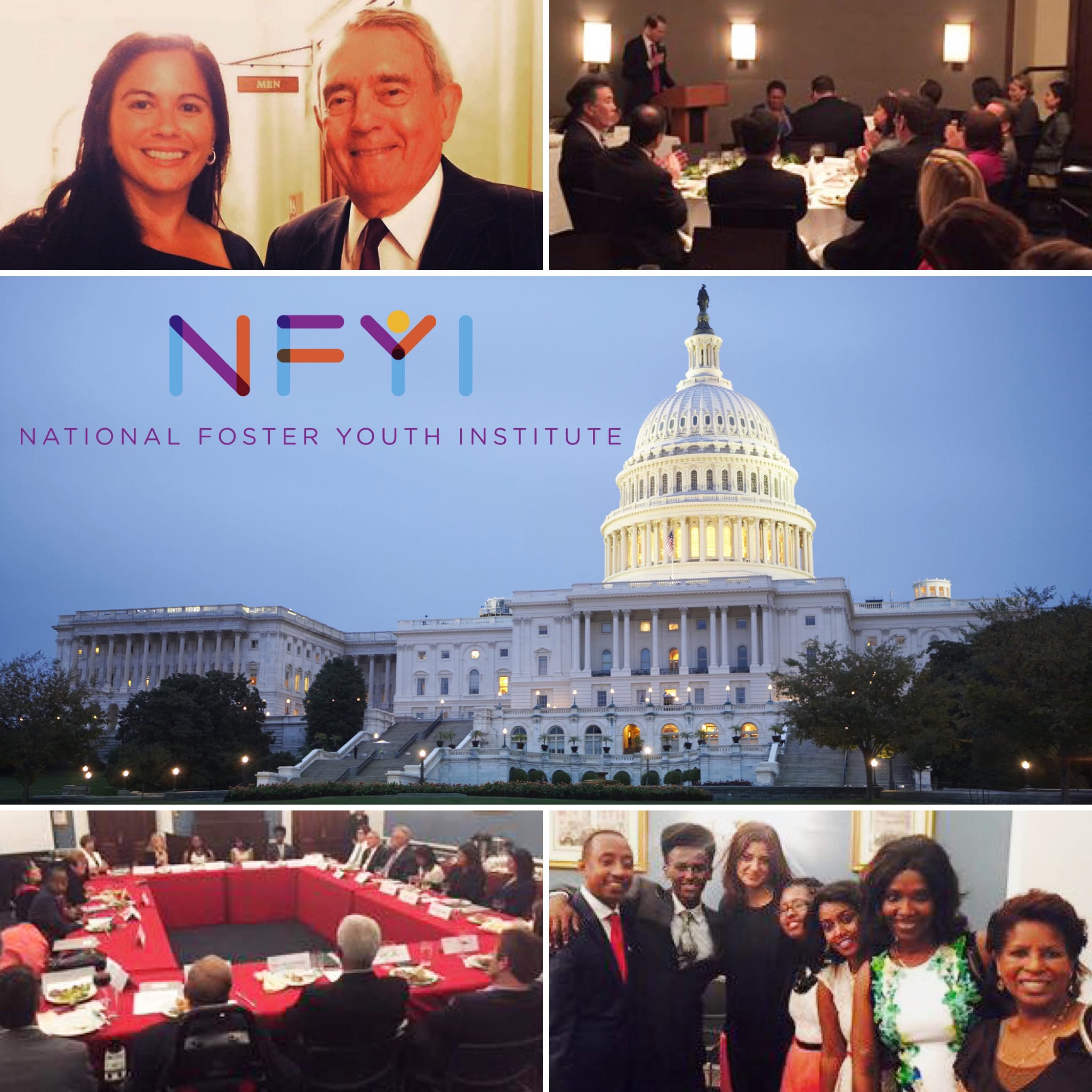 Grassroots Organizing & Community Events
Our organizing efforts, the strength of our Leadership Corps, and NFYI's community engagement took major steps forward during the year.
In September, more than 120 foster youth and community allies joined elected officials to address the importance of comprehensive support services for foster youth at a community roundtable and film screening we organized with the Right Way Foundation and Participant Media.
We held monthly conference calls, webinars, and trainings with a growing number of our Leadership Corps members from around the country.
NFYI's grassroots leaders and staff attended numerous conferences and community events to spread the word about our work to transform the lives of foster families.
A few weeks ago, we organized a Holiday Toy Drive on Capitol Hill. Three Members of Congress, 75 child welfare legislative staff members, and numerous community advocates came to hear about our work and help bring holiday cheer to foster youth and families in need in the DC Metropolitan Area. All of the gifts collected at our Toy Drive were donated to Voices for A Second Chance and the Child and Family Services Agency.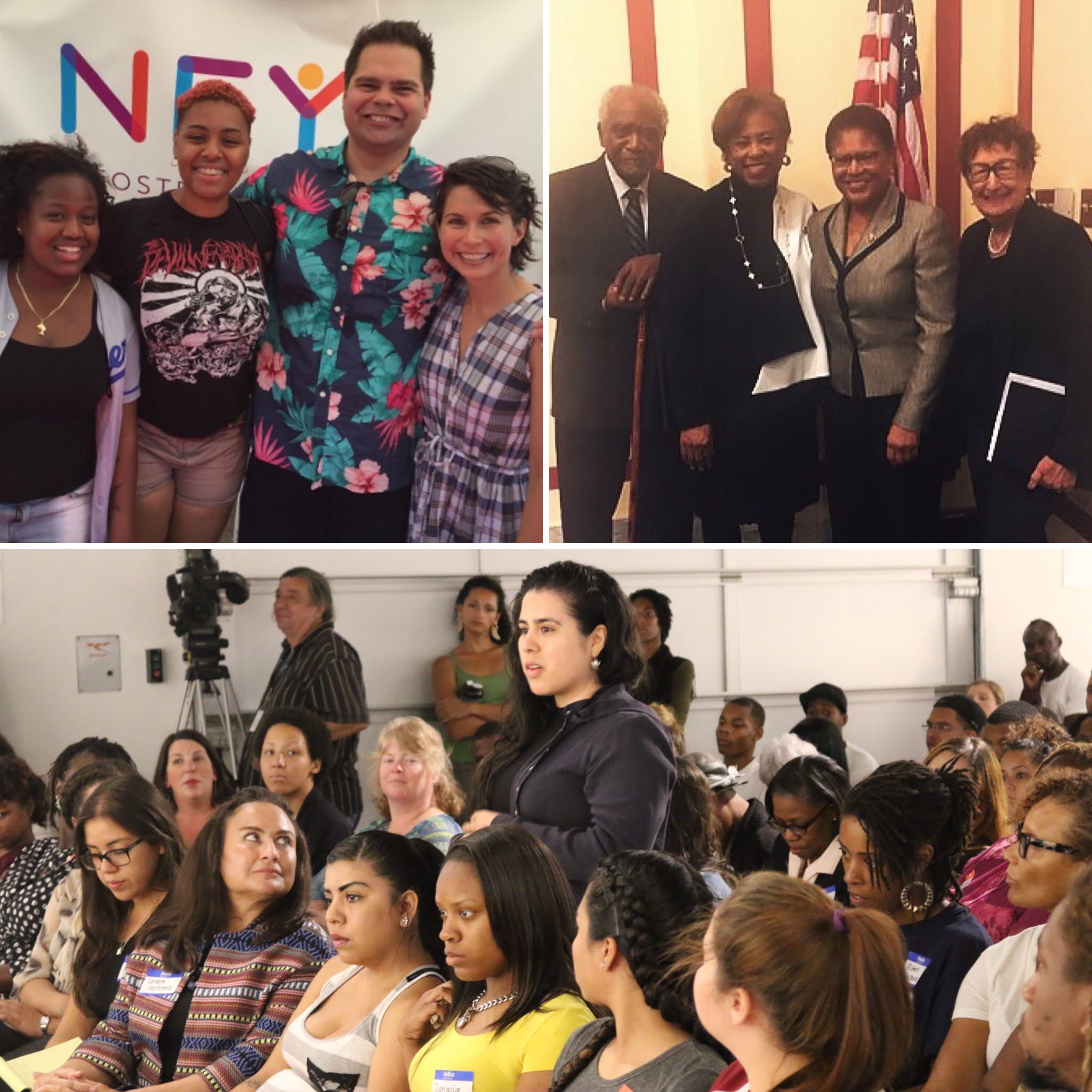 New Office & Growing Staff
In addition to these accomplishments, we've worked to build a stronger and healthier organization. This Fall, NFYI's Board of Directors completed a 3-year Strategic Plan to set our organization's course through 2018.
In the past few months, we expanded our team and hired two talented, dedicated, and unstoppable employees. La Mikia Castillo started work as our National Organizing Director, and Jimmy Duong came aboard as Program Associate.
At the beginning of December, NFYI moved into a new office that has dedicated work stations for foster youth interns and volunteers, a training/conference room, a cozy gathering place for our young leaders, and offices for the staff. We are extremely excited to have our very own place to call home. If you live in the LA area, please join us for our Open House and Office Warming Party Thursday, January 14.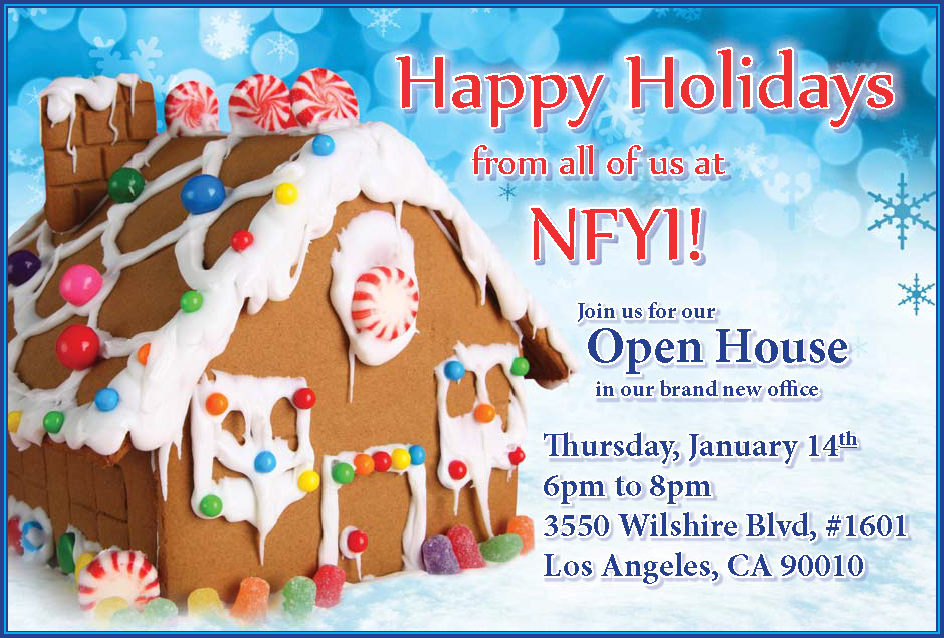 As you can see, NFYI has been very busy. All of us can be extremely proud of the work we've done in 2015 to improve child welfare policy, build grassroots power, and transform the lives of foster families. And yes, there is much more work to do.
However, I have no doubt that we will achieve greater things and celebrate even more success in 2016, because our supporters are the heart and inspiration of NFYI, and this includes YOU!
Donate here if you would like to help us continue this work in the year ahead.
Happy New Year!
Lilla Weinberger,
Executive Director