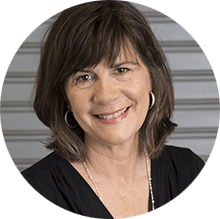 Sally Fairman to Lead NFYI to Next Level in Nonprofit's Expansion
(March 21, 2019/Los Angeles, CA): The Board of Directors for the National Foster Youth Institute (NFYI) announced the hiring of Sally Fairman as the organization's new executive director. Dedicated to transforming the child welfare system to strengthen its support for children and families while substantially improving outcomes for
foster youth, NFYI is poised for a period of substantial growth and expansion nationwide. NFYI is hosting its 7th Annual Congressional Shadow Day Experience this June in Washington, DC.
"Since its founding in 2012, NFYI has played an important role in empowering young leaders at local and national levels and educating members of Congress and the public," says Conway Collis, Chair of NFYI's Board of Directors. "This important work helps to amplify the voices of those whose lives have touched the foster care system," he adds, "and we're thrilled with the experience Ms. Fairman brings to NFYI during this exciting period of growth and expansion."
Fairman boasts a long career in academia, the arts and fundraising. Her impressive reputation includes ten years at the helm as the executive director of The Unusual Suspects Theatre Company, an arts education agency at the cutting edge of afterschool programming for youth from underserved communities, including those from foster care
and juvenile justice. From 2005-15, Fairman grew the organization's budget and programs ten-fold, with a focus on developing multiple community, government and school partnerships with L.A. County Probation and local Title I LAUSD schools. "Our robust afterschool program changed lives and restored dreams to disenfranchised
young people who stood at a crucial crossroads in their young lives," says Fairman.
"NFYI provides the opportunity to support our most vulnerable youth on an even larger scale by working together toward meaningful systems change," she adds. "There is nothing more important than protecting our children from abuse, exploitation, poverty and incarceration." Fairman's previous work helped prove that many of the barriers that divide communities today could be unified by allowing at-risk young people to express themselves and witnessing their stories. For her efforts, Fairman and her organization were recognized nationally and internationally, including with the National Youth Arts and Humanities Program Award, presented at The White House.
A native of Grand Rapids, Michigan, Fairman has lived in Spain, Washington, DC, New York City, Los Angeles, and most recently, Poland, where she taught and coached business executives. Previously, she taught ESL at Columbia University and LaGuardia Community College in New York. With impressive experience in the theater as an actor, writer and producer, first-time writer Fairman co-won the prestigious Jury Award, Short Play Category, at the HBO Comedy Arts Festival in Aspen, Colorado. Fairman is co-founder and advisory member of the Arts for Incarcerated Youth Network. She has a B.A. in Psychology and an M.A. in Applied Linguistics from the University of Michigan.
The National Foster Youth Institute is a non-profit organization which envisions a nation where all children are raised in safe and loving families and where the child welfare system serves as a beacon of hope for families in need. This vision will be achieved through a vast grassroots movement in 435 congressional districts across the country and partnering with committed policymakers and community funders. Only by giving voice to those whose lives have been touched by the foster care system can real change occur at the policymaking level. Contact Fred Ascher at [email protected] for more information.