What's Inside…
Leadership Corps Retreat
National Foster Youth Needs Assessment Survey
Shadow Day is Approaching!
Christmas with Karen Bass
Youth Spotlight: Christopher Mundy
Leadership Corps Retreat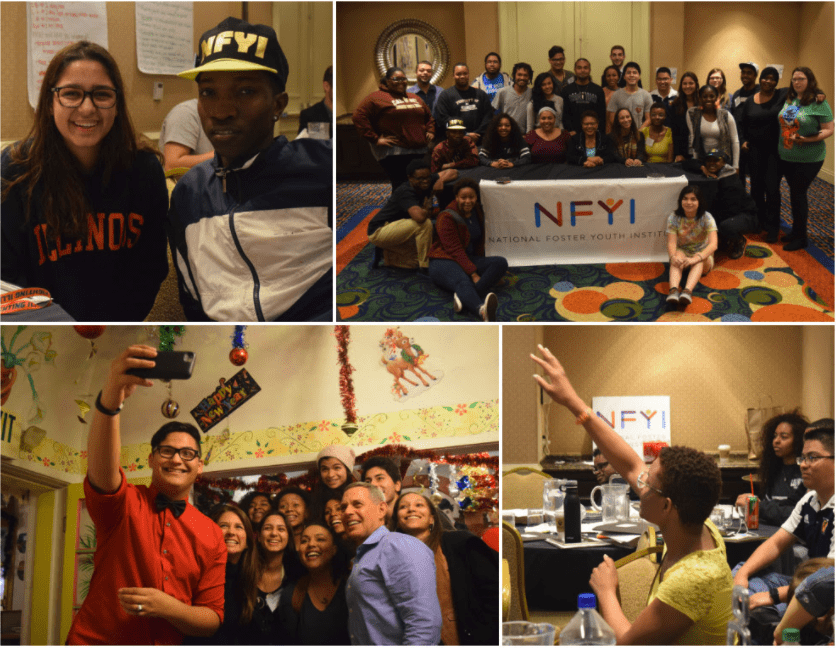 In December, 30 members of the Leadership Corps participated in a retreat in Long Beach, CA. The goal of the Leadership Corps Retreat was to build a strong foundation of foster youth across the nation to bring positive change to the child welfare system.
No worries! If you are bummed you didn't get the chance to join us, we will be hosting retreats every year. So stay tuned!
National Foster Youth Needs-Assessment Survey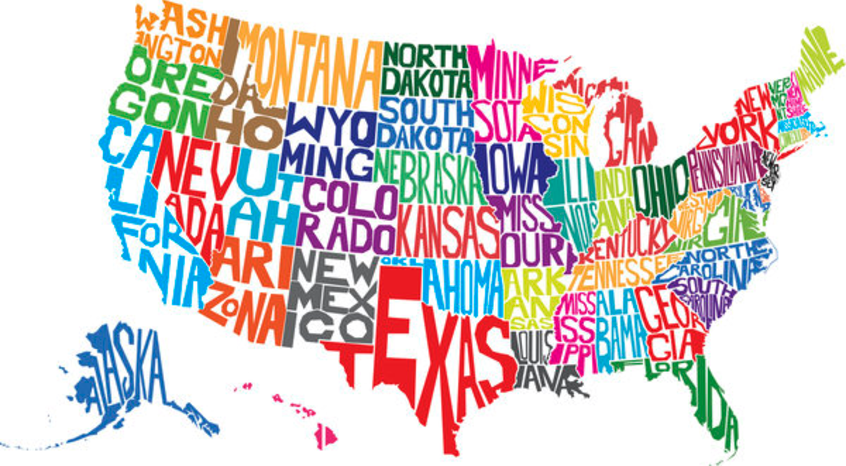 Last summer, Members of the Leadership Corps participated in a focus group to share their personal experiences in the foster care system. The purpose of the focus group was to create a  Needs Assessment Survey to be completed by foster youth across the country to get concrete data on what you need while transitioning out of the system.
The survey is finally here and ready to be taken by any and all foster youth who have transitioned out or are currently doing so. Please share this survey with your friends and family who have experienced transitioning out of the system. The more data we have the more thorough we can be with creating policies to serve foster youth in the future.
Shadow Day is Approaching!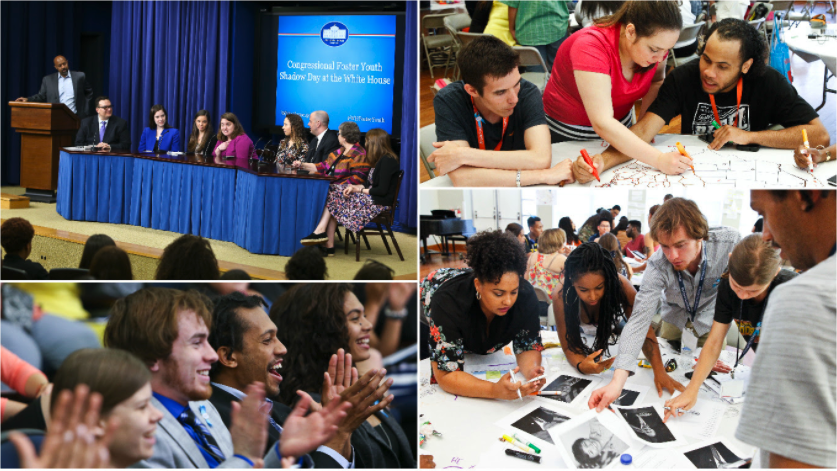 It's around that time of year! Congressional Shadow Day is approaching slowly but surely and we are so excited to engage with many of you for our biggest event of the year! With that being said, here is the interest form for Shadow Day. We will be sending out the official application, when it becomes available in early February, to everyone who has showed interest. So please don't hesitate!
If you are a Shadow Day Alumni and would like to be involved, we have leadership opportunities available as well.
Christmas with Karen Bass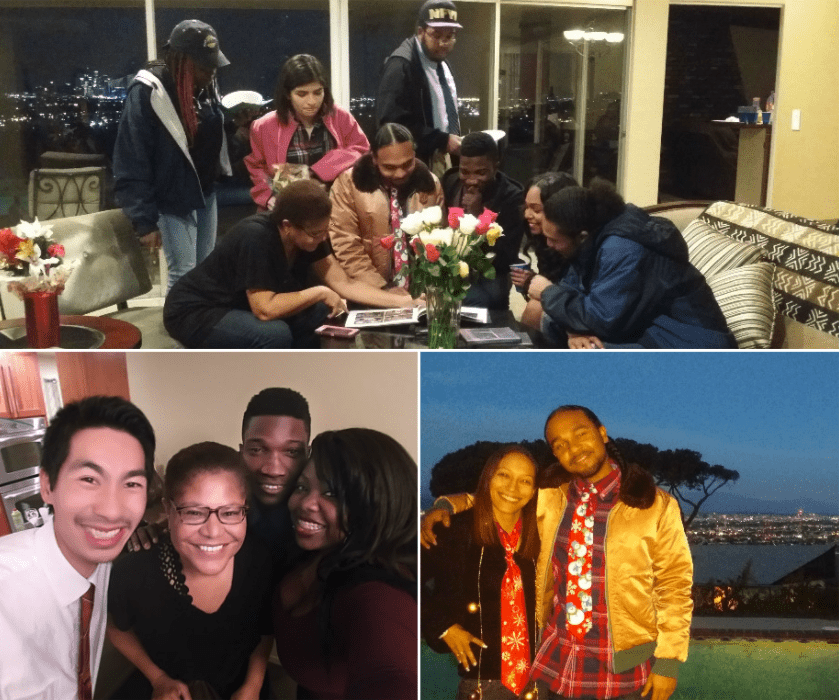 Although it was over a month ago, the LA Leadership Corps of NFYI is still feeling the holiday glow from the great party they had at Rep. Karen Bass' home on Christmas Day. There was plenty to eat and everyone enjoyed the amazing view.  Music, laughter, poetry, and food galore – all true hallmarks of the holidays.  Thank you to Board Member Bass for giving the young adults from the Leadership Corps such a warm and happy occasion.
Youth Spotlight: Teddy Mundy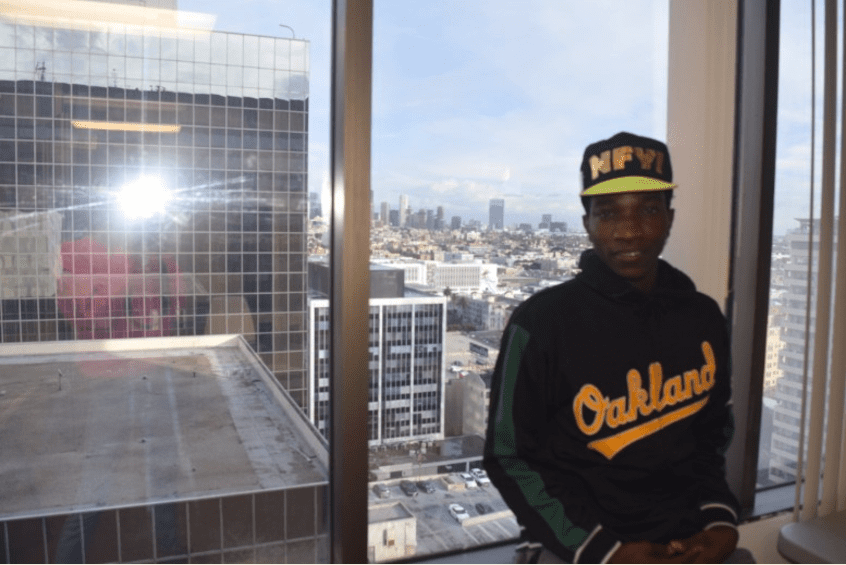 Q: What are you most grateful for looking back at your experiences in the foster care system?
A: I am most grateful for God blessing me to be raised the way was. Grateful to be raised by so much wisdom. I'm grateful for the experience I survived.
Q: Based on your experience, what are you doing to improve the system? Projects, career path, etc.
A: Well I've made mistakes that I've learned from. I'm honestly just being myself and getting involved within different community groups to help empower people as well as communities.
Q: What is/was the biggest challenge you've faced while aging out?
A: The biggest obstacle I faced was getting emancipated without the proper paperwork to help me in this American working society. Coming to find out I was not named at birth for the reason to not have a birth certificate generated in order to apply for a California I.D, so from 18-23 had it pretty rough.
Q: If you were to introduce legislation to improve the foster care system nationally, what would be at the top of your list and why?
A: To make sure every foster youth leave the system properly.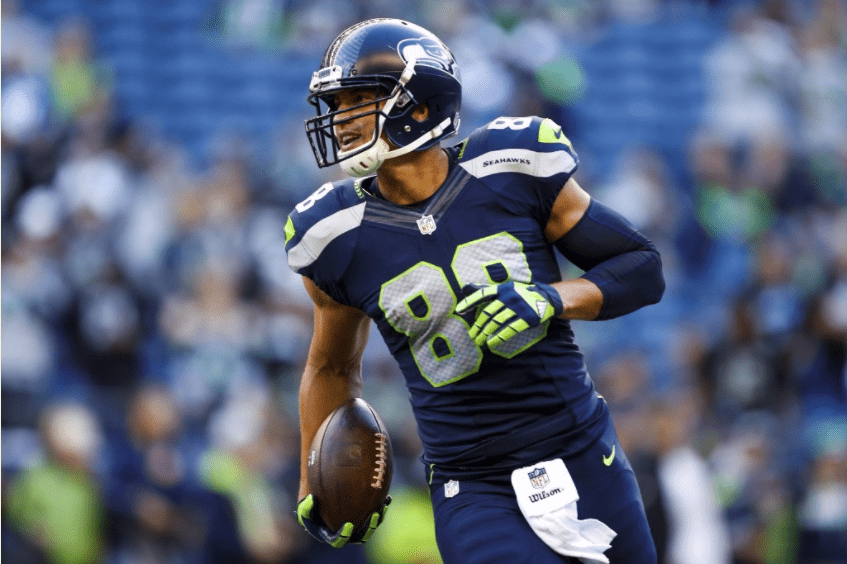 "I don't complain. I don't quit. I overcome."
-Jimmy Graham, Former Foster Youth and Professional Football Player
Interested in volunteering or getting more involved?
Email [email protected] or call (213) 221-1176.