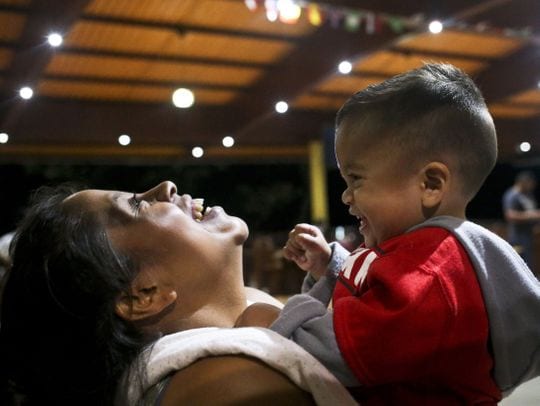 It started with a phone call. Randi Fremuth was so heartbroken by the stories of children being separated from their parents at the U.S./Mexico border in late June, she dialed Bethany Christian Services. The 33-year-old mother of three from Chelsea was powerless to intervene in the Trump administration's zero-tolerance immigration policy in every way but one: She could open her home. She could care for a child for as long as it took to reunite that child with his or her parents. "They've been torn from their families," she said. "They've been traumatized. But I feel like if we can at least take some of the sting or the burn out of it and lessen that trauma in any way, we have to."The decision was kind of obvious. At the end of the day, that's just what is right. So that's what we were going to do."It's how Fremuth became one of 1,263 people to reach out that month to Bethany Christian Services, the only Michigan agency with a federal contract to care for children enmeshed in the family separation immigration crisis.
That's a huge increase in inquiries about foster care — roughly 3,846.9% — compared to each of the previous five months, when an average of 32 people contacted the agency.
"All of these people were interested in fostering separated children," said Morgan Greenberg, a spokeswoman for Grand Rapids-based Bethany Christian in an email to the Free Press.
Several other foster care agencies around the state reported a higher-than-normal number of calls and emails from concerned families eager to foster children in June, at the height of the crisis.
"The whole time span of that situation was 10 to 15 days," said Michelle Haskell from Samaritas, which also runs a program for refugee children. "In that time, we had 400 people call or email us. For some perspective, our average is about 10 to 20 a month, so that was pretty huge."
It's a 2,567% increase.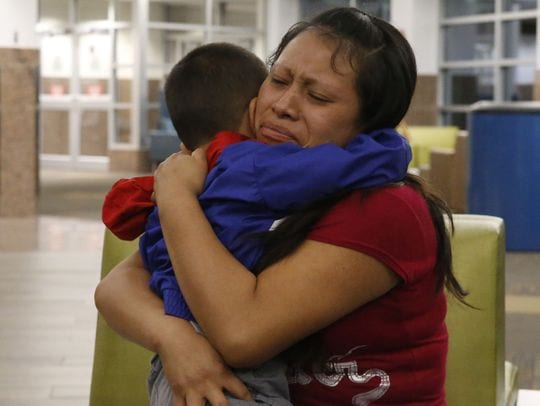 Janet Reynolds Snyder, the executive director of the Michigan Federation for Children and Families in Lansing, said the increased interest is sorely needed.
"Bethany and Samaritas have definitely experienced a significant increase in inquiries from people wanting to become foster parents based on media attention to the need of the immigrant children separated at the border from their families," Reynolds Snyder said.
"These agencies are encouraging potential foster parents that the need overall for qualified foster parents is great. This is a real concern not only in Michigan but nationally as well."
Randi Fremuth said the family-separation crisis was so unsettling that she was driven to help, but it wasn't because she and her husband wanted to take immigrant children away from their parents.
"Our ultimate goal is to get these kids back with their families. Period," she said. "That's it. There is no other end game.
"Some people have raised an issue with this idea of fostering the refugee children, saying that it's along the lines of kidnapping. They feel like we're saying what's happening is OK because we can take care of this problem, that we can make this problem right by starting an adoption process. That is absolutely not my family's goal. Temporary foster care is exactly what we are trying to provide.
Source: Immigration crisis spurs foster care interest in Michigan