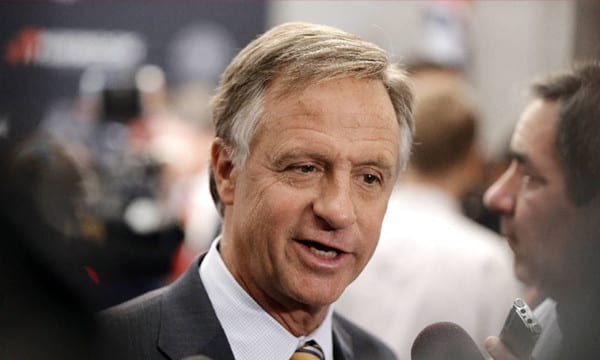 NASHVILLE — Gov. Bill Haslam on Monday announced appointments of 120 Tennesseans —including six from Hamilton County — to dozens of state boards and commissions.
"These Tennesseans are giving their time and talents to help make our state better," the governor said in a news release. "I am grateful for their willingness to serve and their commitment to our state."
Appointment terms vary by statutory requirements or term limits. Local appointments are:
* The Board of Appeals: Donna Kelley, retired personnel director for the city of Chattanooga, has been named to a full term on the panel, created to hear appeals of state workers appealing demotions, suspensions or terminations under the governor's 2012 overhaul of the state's civil service system.
* Board of Occupational Therapy: Amy Burba, of Hixson, has been appointed to the agency which regulates occupational therapists.
* Star Quality Advisory Council: Karen Grandfield, of Soddy-Daisy, has been named to the council which oversees a voluntary program recognizing child-care programs meeting a higher standard of quality resulting in a one, two or three star recognition on their license.
* Statewide Independent Living Council: The governor named Jill Hindman, of Hixson, a consultant, to serve on the independent nonprofit governed by people with disabilities. The council works to advance advocacy and independence for Tennesseans with disabilities by collaborating with all interested parties.
* Tennessee Commission on Children and Youth: Destiny Sweeney, of Hixson, has been reappointed to serve on the 21-member commission which oversees commission staff who research issues, policies and practices and make policy recommendations to state officials in their role as children advocates.
* Tennessee Historical Commission: Linda Moss Mines, chairwoman of the History and Social Sciences Department at Girls Preparatory School, has been appointed to the commission, which serves as the state's Historic Preservation Office.