Girl seeks to share positive message about foster parents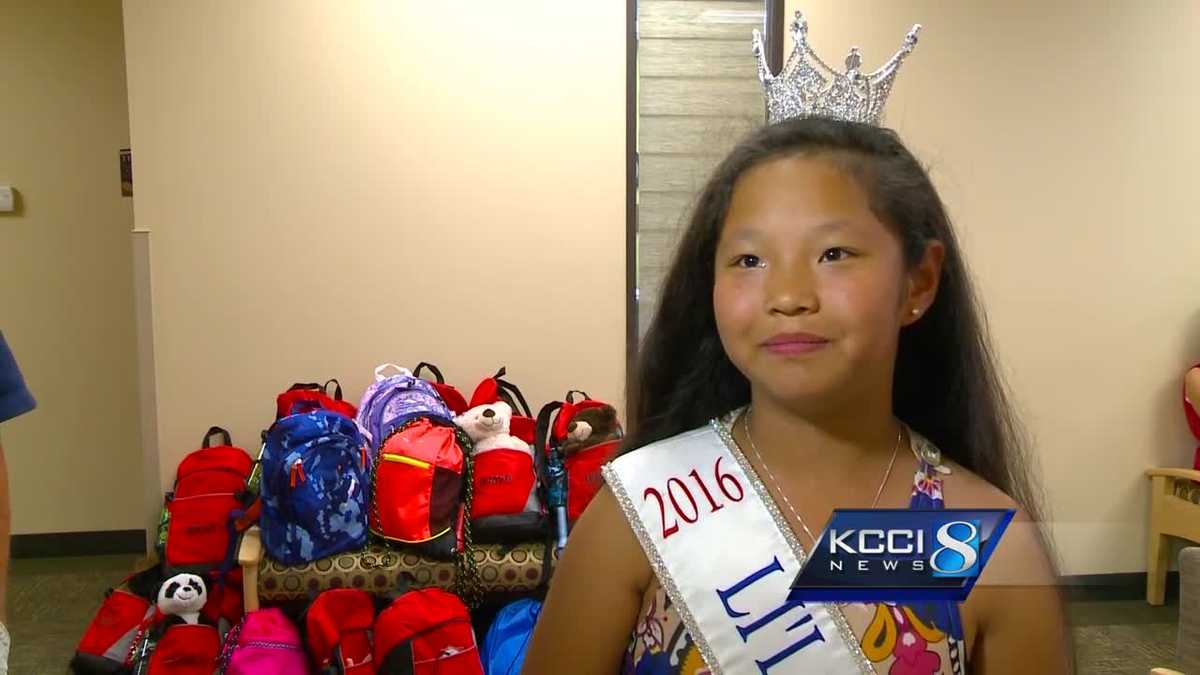 After two 16-year-old girls died in the care of their adoptive families, a central Iowa girl is trying to share the message that not all foster parents are bad.
Li'l Miss Iowa Izabella Arndt, who was adopted, and Miss America Ambassador Haley Meyers are helping the organization in its efforts to donate backpacks to foster families.
Izabella's mother, Lisa, said there are many wonderful foster families in the state of Iowa and many children thrive in foster families.
"Foster kids get taken from their homes and don't get to grab their favorite toy, favorite blanket, favorite anything with them," Izabella said. "With my backpacks I have brought, they can have something that is theirs and they don't have to share it."
Izabella went shopping with a friend in Pennsylvania via FaceTime to help pick out the items, which were donated at a backpack drop-off event in Ames.
There were 39 backpacks ready to be delivered to central Iowa foster/adoptive families for "emergency" placements, such as the DeBoest family, who received a 4-week-old premature infant on Friday.
"Some families get nine months to plan for a baby; my parents got an hour and a half," 13-year-old Zeke DeBoest said.
His mother, Jen, said she was pleased to receive a new backpack for the infant because she had been using Zeke's worn-out school backpack.
http://www.kcci.com/article/girl-seeks-to-share-positive-message-about-foster-parents/9957589
On – 31 May, 2017 By Hearst Television Inc.