Foster Care message for Ellen D from the US capitol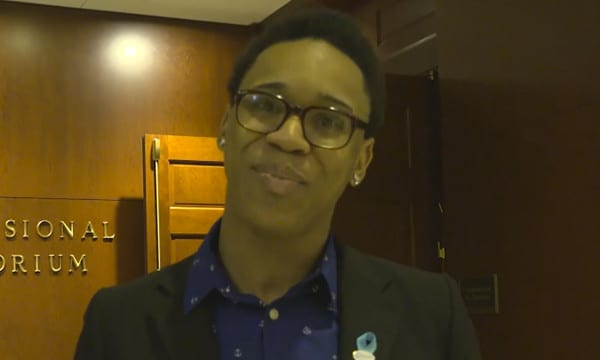 Foster Care Alumni Johnoi Shaw asked us to record and share this message and dance he hopes will reach the eyes of Ellen Degeneres. Recorded at the US Capitol while he was participating in the 2016 Foster Youth Shadow Day on May 25, 2016.
The event was a culmination of this year's Foster Care Awareness Month and hosted by Congress Woman Karen Bass and the Congressional Caucus on Foster Youth, Casey Family Programs, National Foster Youth Institute, Foster Club, Foster Care Alumni of America and Foster Youth In Action and provided over 100 foster youth from around the country the opportunity to visit Washington DC and shadow their US congress member.
As the grand finale of this 3 day event the youth and congress members also got to hear an extremely inspirational message from hip hop legend Darryl DMC McDaniels, of Run-DMC. His inspiring journey to find his birth parents led him to co-found The Felix Organization, a nonprofit that provides inspiring opportunities and new experiences to enrich the lives of children who are growing up in the foster care system.