Dear NFYI Supporter,
The Family First Prevention Services Act was passed by a unanimous voice vote in the House last June; when Congress reconvenes in the fall, it will come before the Senate.  PLEASE JOIN US ON MONDAY AT 4PM (Pacific Time) to learn more about this important piece of legislation that will impact the nation's foster care system.  All the information you need is on the flyer below.
We want you to be informed, and we want your voice to be heard….
Sincerely,
Donna Brown Guillaume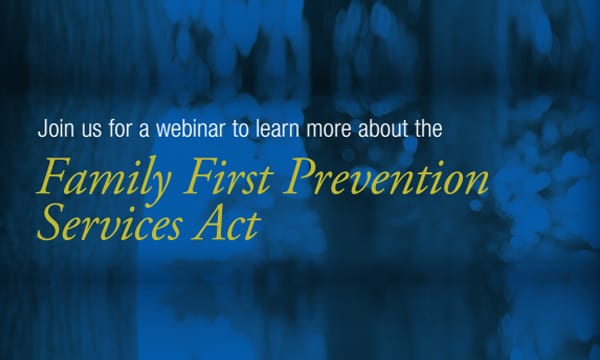 FosterClub, National Foster Youth Institute and Casey Family Programs will host an educational webinar about the pending Family First Prevention Services Act.
Panelists will brief participants about the changes to child welfare financing under the proposed bipartisan legislation and how these changes would affect programs and practices for youth in or formerly in foster care and their families. Attendees will also have the opportunity to learn from each other, ask questions and participate in a facilitated discussion during the one-hour webinar.
Understanding the Family First Prevention Services Act
Monday, August 29, 2016
7 p.m. ET / 6 p.m. CT / 5 p.m. MT / 4 p.m. PT
For questions, contact Donna Brown Guillaume at [email protected] or 213.221.1176
http://us12.campaign-archive1.com/?u=a956984c1ed8535b190518565&id=d3a1873fa8&e=911c0055a0