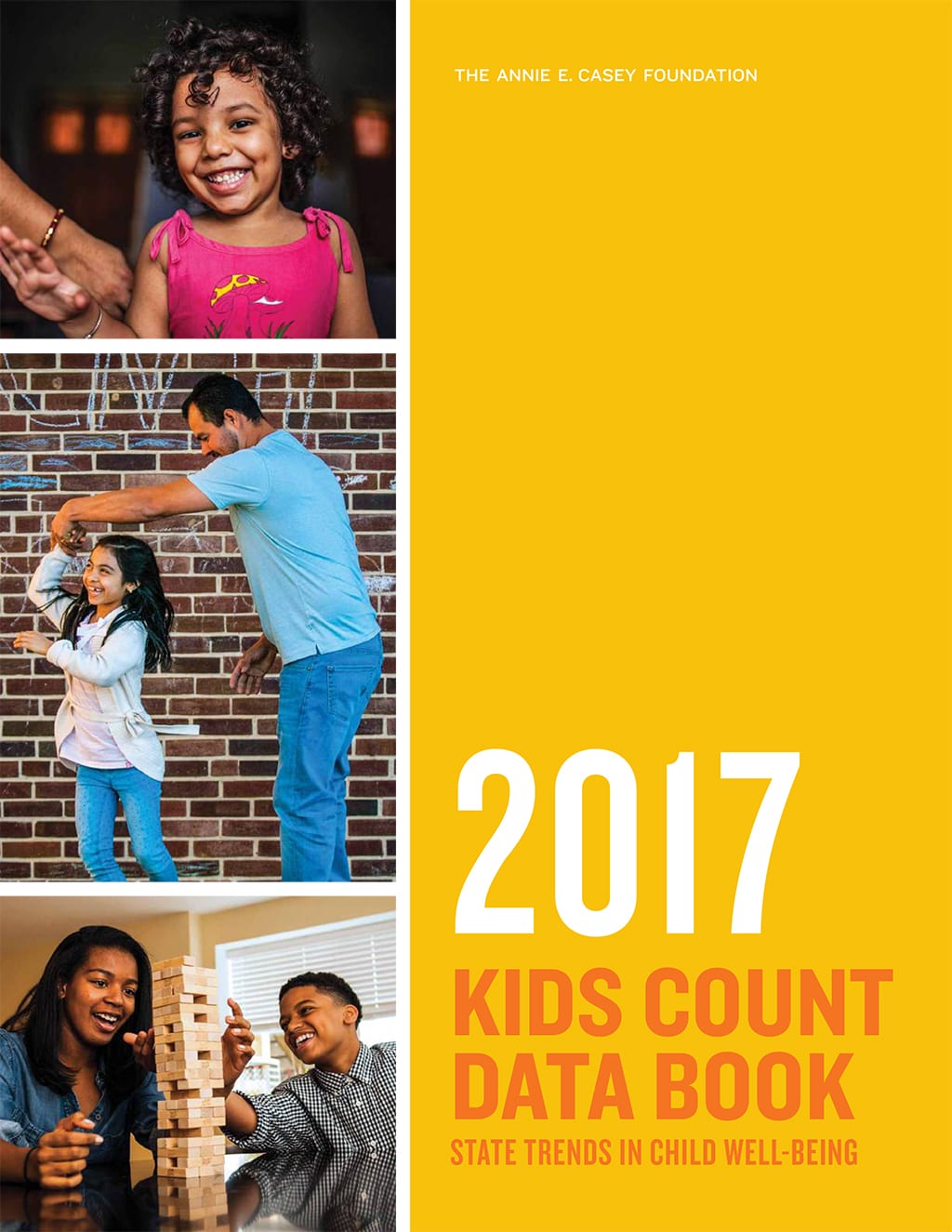 Amid the charts and tables of this year's Kids Count Data Book is a stark warning.The gains in children's health, education and overall well-being since the last recession may be in jeopardy as "a huge failure of public and political will" saps support for policies that have helped produce those results, the nonprofit Annie E. Casey Foundation states in its annual compilation of child-welfare statistics.
"Erasing racial inequities, creating pathways to opportunity and making sound investments in our youth will benefit all Americans," the report states. And with about one in five children still living in poverty, improvement will take time, while policymakers "want expenditures to show immediate returns."
"Frederick Douglass famously said, 'It is easier to build strong children than to repair broken men.' His prescient words need to be taken seriously — and acted upon — in 2017," the authors add. "The consequences of not investing wisely in children will be higher costs down the road. The Annie E. Casey Foundation urges policymakers to make wise public investments and to take a long view."
The Baltimore-based Casey Foundation promotes research and programs aimed at improving the lives of children who are facing poor prospects for education, health and jobs. And Laura Speer, the organization's associate director for policy reform and advocacy and one of the authors of this year's document, said federal and state programs have been responsible for one of the biggest successes in the report — near-universal health insurance coverage for children.
Between the Children's Health Insurance Program enacted in the late 1990s and the expansion of state Medicaid programs under the Affordable Care Act since 2010, 95 percent of children now have health insurance, the report notes.
Source: Failure of Public, Political Will Threatens Progress on Child Welfare, Casey warns | Youth Today