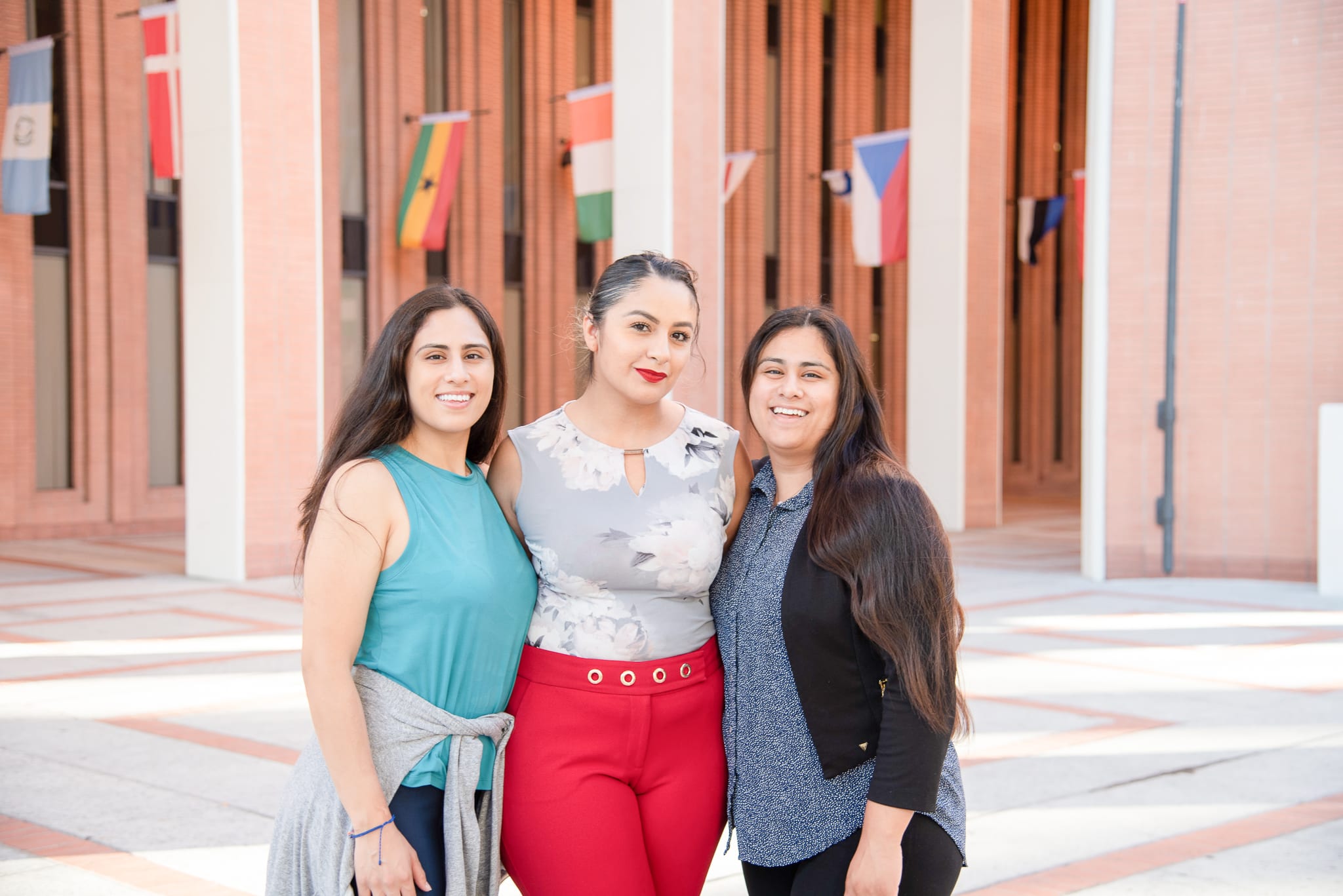 For twin sisters Carmen and Lucero Noyola, there is no denying the importance of education in their lives. Juggling packed schedules as single moms, workers and USC students, the pair is on a mission to make higher education more accessible to foster youth like themselves.Working with Jesse Aguiar, the director of the Beyond Foster Care program of Journey House, Carmen and Lucero have passed two bills to assist foster youth throughout the college process.In Fall 2016, Lucero and Aguiar were on the forefront of advocating for their first California bill, the Higher Education Outreach and Assistance Act for Foster Youth. This bill called for California state universities and community colleges to provide a box that applicants can check to self-identify as foster youth on applications, which then would automatically notify them of available on-campus resources, including scholarships and grants."I had my daughter and then I decided I needed to do something, and education is the path I took," Lucero said. "Things get in the way of work and education … real-need struggles are definitely barriers that foster youth face once they're no longer a part of the child welfare system, and education is usually not the priority."
The following year, Aguilar and the Noyola twins passed a second bill, the Chafee Educational Training Voucher. Aguiar said this bill was significantly more ambitious than the first; it requested the extension of the eligible age limit from 22 to 26 years old and added an additional $4 million to its annual budget. The grant will provide $5,000 to former foster youth each year.
Aguiar said the grant was unique because it goes directly to the student rather than through the student's school. This process allows money to go toward other needs of former foster youth.
"We really just had in mind telling and elevating the stories of the older foster youth population and really trying to raise awareness around what happens when you're a former foster youth and you age out of the foster care system," Aguiar said. "We wanted to advocate for more resources for the older foster youth and this really accomplishes that mission."
Carmen said the successful passing of this bill has opened doors for former foster youth to pursue opportunities that were previously unavailable.
"It doesn't specifically or deliberately help students get into universities like USC," she said. "But it gives them that option when they're able to see, 'I'm going to apply to USC,' and they get all these acceptance letters, and they start looking at their financial aid, USC looks horrifying. We can all attest to that, but then when they start counting all their scholarships and the Chafee, they see it more feasible so it makes them take a second look at privates and universities in general like USC."
To also help those on campus, Lucero connected Aguiar's work at the Journey House to USC, through the Trojan Guardian Scholars program, a program, which provides services for former foster, homeless and at-risk students.
Read More at: