"Look what I'm doing. You can do it too."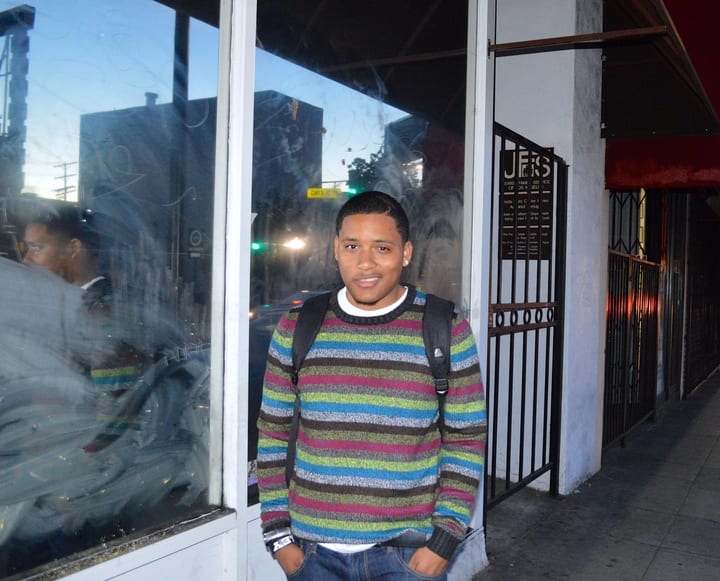 In this RaiseAChild "Let Love Define Family®" series installment for Huff Post Queer Voices, contributing writer Danielle Lescure introduces us to a former foster youth who aims to inspire and help others.
Dominque 'Domo' Ross, 24, is all about positivity. He listens to podcasts and Joel Osteen for inspiration and is determined to use his passion for photography to make a difference. But as a former foster youth who is gay, the path to finding that peace within himself was far from smooth. In sharing his story, he knows he can help empower, educate, and inspire others.
"I've been in foster care since birth. My aunt raised me. I was with my original family, but my mom couldn't take care of me so I ended up with my aunt who is my legal guardian. My mom would be in and out of my life when I was younger. She would be there sometimes for my birthdays, but not consistently. But when I emancipated she had kind of gotten her life together."

Dominique 'Domo" Ross. Credit: TINA FARLEY
Giving back is also important to Dominque. He volunteers with the National Foster Youth Institute which provides a meeting place for foster youth to talk about issues such as homelessness, health care, current housing circumstances, or the abuse from the past. He's able to use his own experiences to offer guidance to others as well as perspective on how the foster system can improve.
Read more: This Amazing Young Man Advocates For Other Foster Youth And LGBTQ People | HuffPost