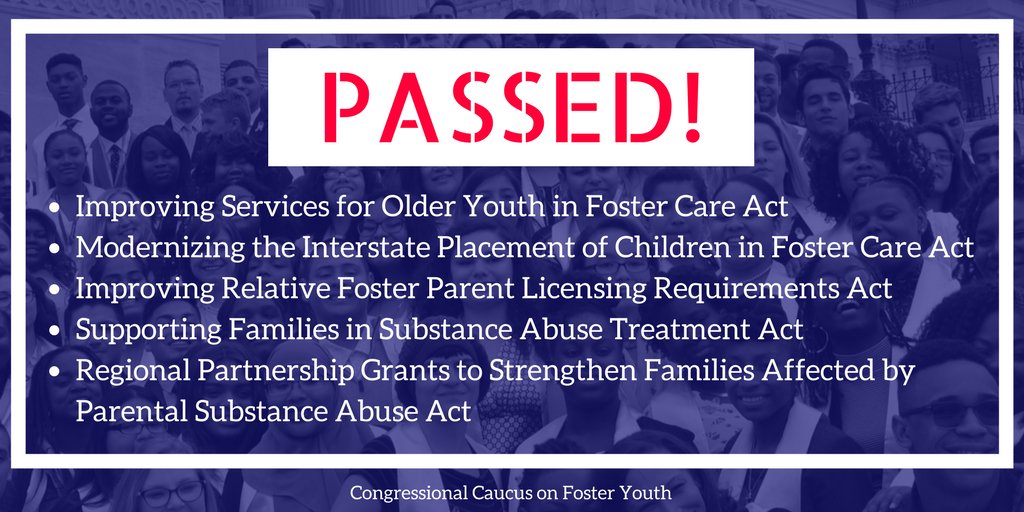 June 21, 2017 | Press Release
WASHINGTON— Today, the 115th Congress passed their first child welfare package through the House of Representatives. The package, which includes five separate bills, aims at improving critical components of care within the child welfare system, particularly aimed at increasing the age of eligibility for education and vocational services for older foster youth, removing barriers for kinship care placements, modernizing case management systems, and enhancing access to family-based substance abuse treatment. The six co-chairs of the bipartisan Congressional Caucus on Foster Youth endorsed the package early last week.
"I'm proud of the coalition that came together in support of these incredibly important bills," Rep. Bass said after the five bills passed.

"Every year, 23,000 young people age out of foster care in need of various support to transition into adulthood–including housing, healthcare, education, financial literacy, and job training. In today's economic Today, our chamber stepped up and said 'we hear you and we'll be there for you.' It's a tangible example of this chamber making an impact and a difference in hundreds of thousands of lives."
For more information about each bill that was passed, click here.
Source: Rep. Bass Statement on Passage of Child Welfare Package | Congresswoman Karen Bass