Engaging, educating, and mobilizing current and former foster youth across the state of Michigan.

NFYI's Michigan (MI) Chapter is one of our longest running chapters and focuses on mobilizing for foster youth rights and improving the child welfare system across the state of Michigan. During in-person retreats and regular virtual meetings and workshops, members learn the basics of community organizing and receive support in using these organizing tactics in their own communities. Members also achieve policymaking goals by collaborating with community partners throughout the state.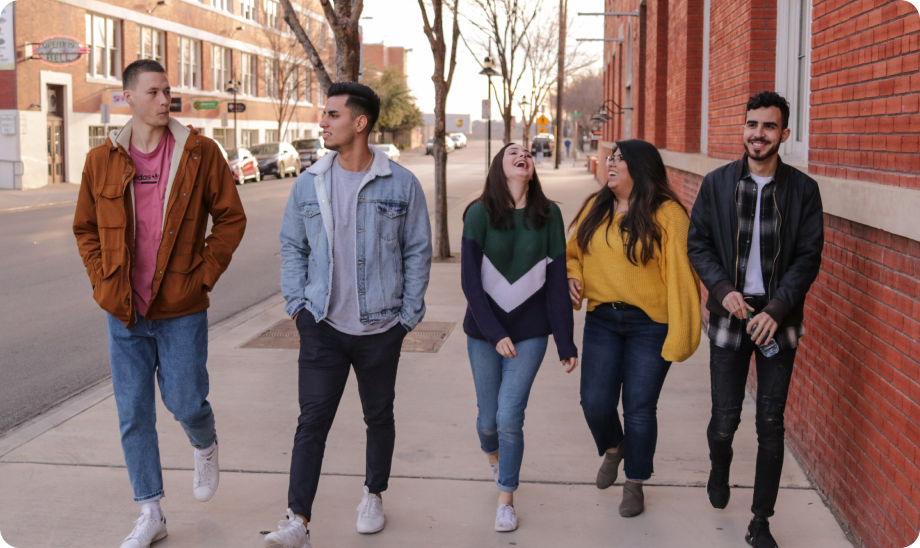 In Michigan, children in foster care typically transition out at the age of 18. Entering adulthood is challenging for most teens, but young adults who have spent time in foster care or group homes may face a unique set of challenges and too often lack the support system necessary for a smooth, safe transition. The MI Chapter focuses on raising awareness around these issues and gaining support for housing, access to higher education, help with economic hardship due to COVID-19, and developing life skills.
In 2019, chapter members worked with Michigan's Children and Fostering Success Michigan to organize the first State Shadow Day, bringing over a dozen current and former foster youth to the state Capitol in Lansing for workshops, community-building activities, and a day spent shadowing Michigan state legislators. Chapter members shared their personal experiences in Michigan's foster care system, invited policy experts to present data critical to understanding their needs, and offered recommendations for how state legislators can better meet the needs of children in foster care and young adults who are transitioning out of the system.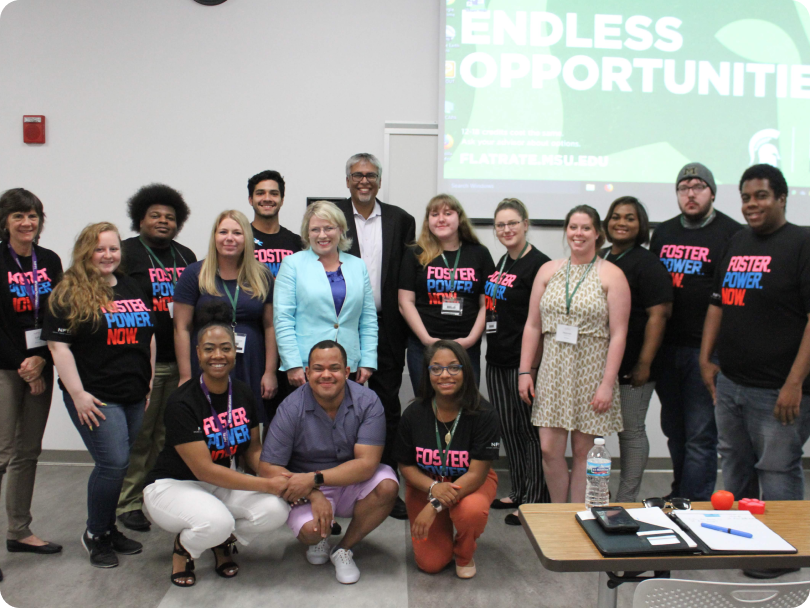 MI Local Chapter members have identified COVID-19 vaccine education, homelessness, juvenile justice, and the foster care-to-prison pipeline as priority issues for the community they're mobilizing.
The MI Local Chapter's success is predicated on focusing on policy, practice change, public education, outreach, and ensuring that youth are connected with decision makers. The chapter is growing and accepting new members. If you're interested, you're invited to attend a bi-weekly meeting and join the chapter's Facebook group.
For more information, contact NFYI's Organizing Manager Blade Oestreich at blade.oestreich@nfyi.org or 213-221-1176 ext. 107.
Local Representation & Resources
Michigan Local Chapter members are organizing across a massive geographic area with a diverse population. There are a number of ways to support their work:
Invest in their work by making a donation. Your contribution will help sponsor state legislative shadow days, leadership retreats, and travel for face-to-face meetings with key decision makers.
Center foster youth voices in your work. If you're an elected official, decision maker, or policy maker who values thoughtful input from individuals with personal experience in the child welfare system, reach out to Blade Oestreich at blade.oestreich@nfyi.org or 213-221-1176 ext 107.
By creating leadership opportunities and training for former foster youth, we position them to inform important policy discussions on child welfare
.