One thing not readily understood by others is the intimate nature in which we black foster youth have been hyper-aware and subjected to the presence of police in our lives.
~ Sade Daniels, "A Letter to Black Foster Youth"
Message from the Executive Director:
What an honor it is to work with the beautiful community of NFYI members and participants. In response to covid-19 and the protests for Black Lives Matter, the NFYI community has come closer together in support and solidarity. Watching our community in action, I know that NFYI is the catalyst that we need to build a brighter future for foster youth across America.
When NFYI had to cancel our annual Congressional Shadow Day this year, we immediately convened our constituents virtually, connecting them to decisionmakers using new technology. Over the past three months, NFYI has held 17 virtual town halls featuring Members of Congress, launched a weekly skill-building webinar program, and hosted weekly chapter meetings and policy chats. These meetings reached hundreds of former foster youth from Alaska to Florida and provided a sense of belonging with a shared purpose. And they motivated change.
In these intimate discussions, Congressmembers met with our constituents face-to-face and gained a deeper understanding of the reasons for the growing challenges that foster youth are facing in their daily lives during the pandemic. These conversations resulted in Congressmembers pushing for increases in flexible funding to support housing costs for college students during the pandemic and in the Dosha Joi Immediate Coverage for Former Foster Youth Act, which ensures that former foster youth retain health insurance to age 26.
We are also proud that our recent work has resulted in a new leadership development program: National Voices. The program promotes building relationships with elected representatives and develops advocacy, community organizing, and leadership development skills. Young adults participate in virtual educational campaigns, town halls, and other meetings with decision makers.
In addition to our current slate of programs, NFYI is continuing to pivot to directly address systemic racism laid bare by recent events and its impact on child welfare. I hope you will read the beautiful essay by former foster youth Sade Daniels, quoted above, in the Chronicle of Social Change to understand more about her experience and the preponderance of children of color in the system.
Thank you, as always, for your support. We are all on this journey together.
Sally Fairman
Executive Director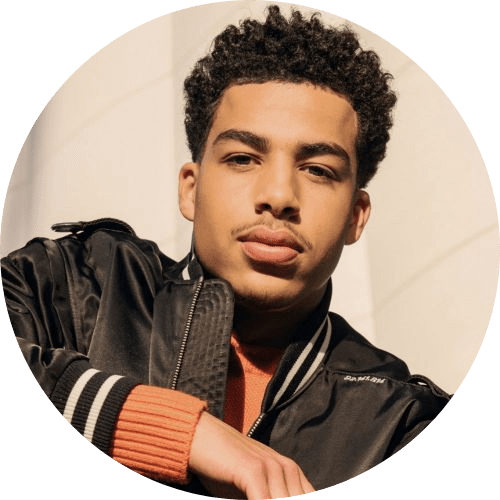 .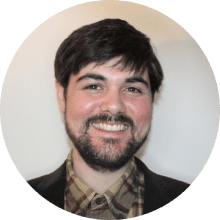 New Board & Staff:
Last month, NFYI welcomed a new board member and staff member to the family! Marcus Scribner, an actor and activist who was the keynote speaker at our 2019 Congressional Shadow Day joined the board. You can learn more about Marcus and why he's committed to improving child welfare here. The staff was joined by Scout Hartley, a long-time NFYI member and leader. He's working with our programs team as a National Organizing Intern. Scout's dedication to NFYI has made him a powerful leader at multiple Shadow Days and helped launch our New Jersey chapter. Read up on Scout here.
Local Chapter Updates:
While NFYI has participants across the country, we have members in three states meeting and organizing regularly with the support of staff. In Los Angeles, our three organizing interns extended participation in their program so that they could continue to work towards some of the goals they'd developed prior to the pandemic preventing in-person activities. They'll be leading a virtual speak out against injustice next week. Our newest chapter, New Jersey, has been recruiting members and hosting online meetings. For more details about this chapter, please reach out to brittney.venter@nfyi.org. And our Michigan chapter is regrouping after having to cancel their Legislative Shadow Day. They're hosting regular meetings to find creative ways to continue to educate state lawmakers about the child welfare system and their experiences in it.
Upcoming Events for Current/Former Foster Youth:
Virtual Town Hall with Rep. Gwen Moore
Friday, July 10 | 1pm PT / 2pm MT / 3pm CT / 4pm ET
Join NFYI and Congressmember Gwen Moore of Wisconsin for a virtual Town Hall! Representative Moore is a member of the House Ways and Means Committee, and sits on the Worker and Family Support Subcommittee. She is also a proud supporter of foster youth, serving as a member of the Congressional Caucus on Foster Youth. Click to RSVP and submit questions in advance.
Virtual Speak Out with LA Members
Friday, June 17 | 1pm PT
NFYI's Los Angeles Organizing Interns are leading "Stand Together & Speak Out," a virtual event to speak out against injustice and hold space for healing. Join us for inspiring words, building community, and original performances. Click here to RSVP and sign up to perform!
Virtual Town Hall with Rep. Mary Gay Scanlon
Friday, July 24 | 1pm PT / 2pm MT / 3pm CT / 4pm ET
Join NFYI and Pennsylvania Rep. Mary Gay Scanlon for a national virtual town hall. We'll talk about how Congress is helping current/former foster youth during the coronavirus crisis and do a Q&A with Rep. Scanlon. Bring your questions and suggestions and RSVP to join us here!
An Afternoon of (Virtual) Learning and Celebration:
Be sure to save the date for NFYI's annual fall event. On October 3, 2020 at 4pm PT/7pm ET, we'll be hosting An Afternoon of Learning and Celebration honoring Jewels Elmore Washington and Kiko Washington, and featuring some very special guests. Please mark your calendar and we'll be in touch with more details next month.
New Membership Program:
The National Foster Youth Institute is launching a new membership program to lift up the powerful collective voices of current and former foster youth between 18 and 30 who have personal experience in the child welfare system. As an NFYI Member, you'll have access to trainings, information and support that will help make you an effective changemaker. Click here to learn more and to fill out an application.
In Case You Missed It:
With all the changes happening right now and busier-than-ever inboxes, we wanted to make sure you saw a few important messages we've shared in recent weeks that may have slipped by: